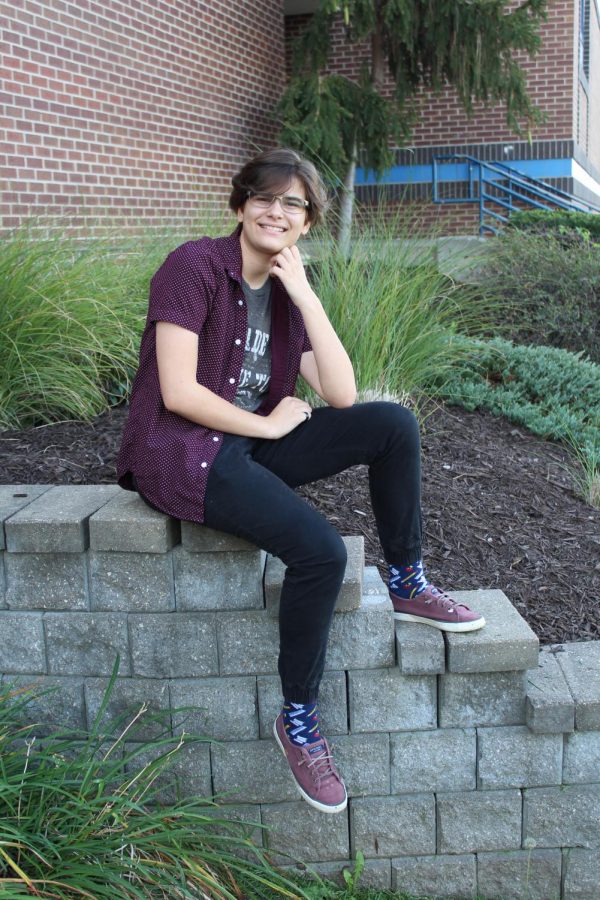 Many people have inspiring plans for their future. To junior Regan Johnston, this philosophy is taken to the next level.
Striding to be a journalist, Johnston has optimistic personal goals.
"I hope to be the best person I can be," Johnston said. "I hope to be a well-rounded person. I hope to come out of it with valuable leadership skills that will help me in the future. I hope to become a very good reporter because I plan to continue this outside of school and I hope to make a difference with my writing someday."
Regan believes that newspaper is where he belongs in LHS.
"I love being able to be a very important part of this high school," Johnston said. "What keeps me in newspaper today is the fact that I'm making this high school better. Even if it's just helping staff members with homework, or writing a story to keep people informed."
Johnston's past aspirations lie within his high school goals.
"It shows that I'm leaving some sort of legacy behind that others can follow," Johnston said.
Regan Johnston, A&E Editor and chairperson
Jul 01, 2020

Protests Against Police Brutality

(Story)

May 11, 2020

New Issue, New Opportunities

(Story)

Apr 27, 2020

Quarantine Cookin'

(Story)

Mar 03, 2020
Jan 28, 2020
Dec 20, 2019

Let's Hear it for the Boy

(Story)

Dec 20, 2019
Nov 08, 2019

Technology Specialist Tod King

(Story)

Nov 05, 2019

Do students at LHS handle stress in a healthy way?

(Story)

Nov 04, 2019
Oct 02, 2019
Sep 30, 2019

Farewell Rose and Penny

(Story)

May 30, 2019

#ThrowbackBlueJays

(Story)

Apr 11, 2019
Feb 12, 2019

Scholars Get Schooled

(Story)

Dec 11, 2018

Junior Faraz Pervaiz

(Story)

Nov 13, 2018
Oct 04, 2018
Apr 20, 2018
Feb 06, 2018

United In Chicago

(Story)

Nov 30, 2017
Oct 27, 2017

Don't Feed The Plant

(Story)

Sep 29, 2017

Where Dreams Come True

(Story)