Game On
Students rank their favorite online games.
Attention gamers: for many students across LHS, online, multiplayer, video games are a part of daily high school life. Whether it's on a console or PC, certain games seem to shine above the others.
According to a poll sent out to the entire student body, consoles outshine PC. For console, 32.6 percent of players play on Microsoft's smash hit, Xbox, while 20.2 percent of players prefer Sony's PlayStation. Not far behind lies the PC.
Minecraft
The ten-year-old game, Minecraft, trailed ahead 43.7 percent of all responses from gamers as their top favorite game.
The reasons for this choice varied from the freedom of choice to the calming nature of the game.
"I think it's more peaceful and less stressful than other games," sophomore Megan Crouch said.
Minecraft also stands the test of time, many players have been playing since a young age.
The poll asked our students when was the first time you played Minecraft?
"Probably when I was in third grade," sophomore Grady Mcleery said.
The game's creative nature is a sure highlight.
The game offers a multitude of game modes for every playstyle with the two biggest being survival and creative.
"Regular survival mode. Doing it myself, no cheats or anything, just grinding it," freshman Laci Jones said. She likes survival mode best. Survival mode offers exactly what the title implies, gathering essential resources. Creative mode is the opposite. It offers a less hardcore experience for players who want to use their minds to build what they imagine.
"It just feels very personal, like it can be whatever you want it to be," sophomore Olivia Centa said. "Where it's like a set track in Mario, where you have to go through the level. Minecraft is not level, it's anything you want it to be."
Mario Kart
On the flip side, the second most-voted game were games in the Mario series. Garnering 7.1 percent of the vote, the nearly 40-year-old series has put out dozens of classic games enjoyed among friends and families alike.
"Mario Kart is fun and it's a multiplayer game," freshman Daniel Lee said. "I have family members so it's a game that my entire family can play."
What part of the gameplay is intriguing?
"Probably all the fun characters it provides," junior Lexa Barfels said. According to polled students, the game is also very laid back.
"I would play it after school, and you don't have to follow the rules, so it was my favorite," sophomore Davan Murray said.
The games' status of being classic mixed with the constant flow of new players keeps the Mario franchise alive and thriving.
Madden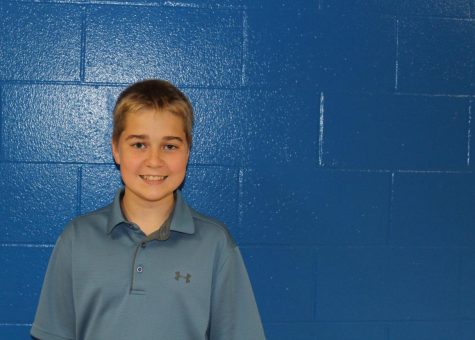 The third biggest game struck our polled gamers who are sports fans, at 4 percent of all responses. According to CNN Business, Electronic Art's Madden has been a hit for EA grossing 4 billion dollars as a franchise.
To most people, football is a very popular sport around the United States and it's no surprise students love the idea of in-home football experience.
This game is popular because of its solo and co-op experience.