Quarantine Cookin'
Students and staff share their favorite quarantine snacks and meals.
While stuck in quarantine, LHS students and staff have had to overcome a plethora of different obstacles. One of those obstacles being: What are they going to eat? To answer that question, four members of LHS have shared some of their favorite recipes they have made during quarantine for everyone's enjoyment. 
This dish is a go-to for students who want a chocolate cake but do not want to go through the hassle of baking. 
"If you're craving chocolate cake or brownies, it's an easy way to get the same taste with a lot less work," senior Kendall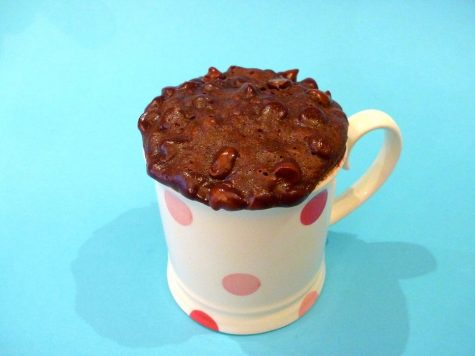 McMullen said. "It's simple and quick, and it tastes really good."
Different recipes for this dish can be found, but all of the components that are found in a normal cake can be found in each one. 
"I found the recipe online one day," McMullen said. " It's easy to make, and most people have all of the ingredients in their pantry."
In the recipe that McMullen provided, all students and staff need to make chocolate cake in a mug is a mug and a microwave. 
McMullen finds the dish easy to make and has found different ways to make it in order to suit her tastes. 
"I prefer not to use an egg, it makes the cake more like a fudgy brownie," McMullen said.
Looking for something less sweet? No-knead to look any further. French teacher Laura Snead has a recipe for freshly baked bread to feed the quarantined masses. 
"Warm fresh bread is the best comfort food ever," Snead said. "The recipe showed up on Facebook about three months ago."
Even in quarantine Snead is still finding ways to teach. For this recipe she has provided some tips on how to best make the bread. 
"It is best to make it in a loaf pan," Snead said. "Make sure you oil your hands when you pull the bread out and form it into a loaf."
Since finding this recipe and getting locked up in quarantine, Snead has made this recipe twice a week or more. 
"It's so easy and so good," Snead said. "You can pull the dough out of the fridge and make bread in 1/2 an hour in the morning."  
One Big Breakfast Biscuit Recipe
Senior Elizabeth Sears has created her own recipe and makes it during quarantine. She has found a way to take biscuit dough, eggs and sausage and make it all into one dish. 
"It is really good and healthy," Sears said. "It has lots of protein."
Since it is a homemade recipe, Sears describes the simple process to make it.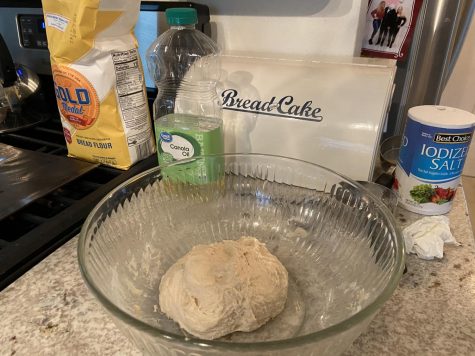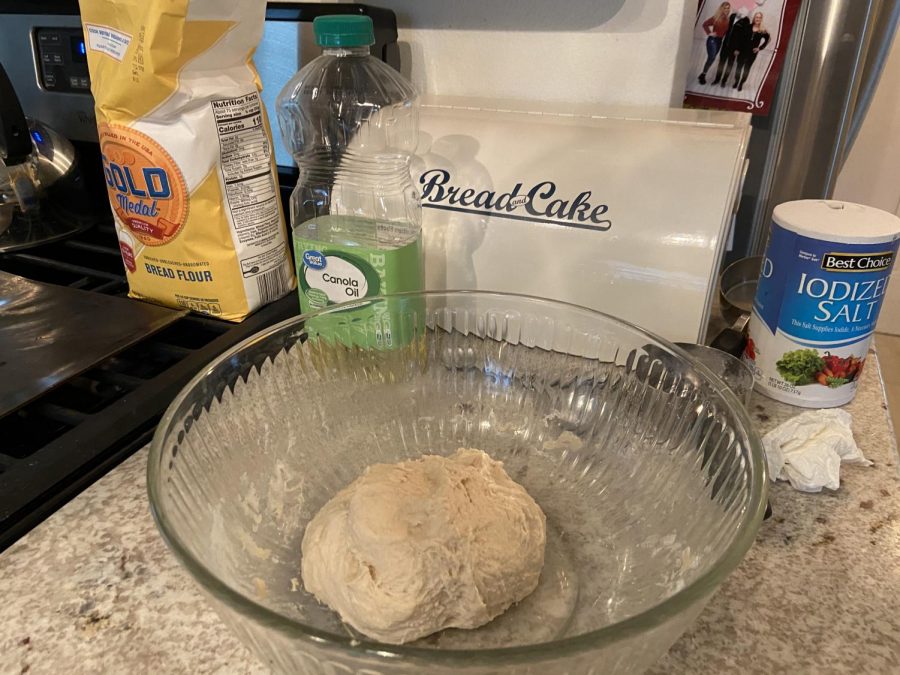 "You take a butter biscuit, about 6 in a square pan, and flatten the dough," Sears said. "Then you go to your oven and scramble some eggs. Then you cook some sausage then you put it all on top of the flat biscuit. Then you add the rest of the biscuit on top and leave it in the oven at 350 degrees for however long the biscuit needs to bake. Leave it in until you see the biscuit become a nice brown. Let it cool for about 20 minutes."
The last step is the easiest and most rewarding for most students. 
"Then you eat it," Sears said.  
Tired of asking 'what's for dinner'? Try giving apricot salmon a try. 
"If you like salmon and apricot this is delicious," assistant to the athletic director at LHS Tricia Middleton said. "Everyone should try it. It's a good meal for quarantine because it makes less of a mess, it is healthy, and very delicious."
Middleton enjoys this recipe because it is easy to make and convenient. 
"I like that it feeds my whole family," Middleton said. "We have made it 3 times since being quarantined."
Middleton has also made some alterations to the recipe in order to suit her family's needs. 
"I don't use a full salmon," Middleton said. "I use about 5 salmon fillets. I also triple the sauce recipe. If anyone tries it please email me and let me know what they think. I would love to hear."

The Bell wants you to remember that everyone is here for you!
 Do you feel unsafe? Are you concerned about a friend?

Please report it

HERE

. 

Do you need someone to talk to?

Email someone from the 

The Counseling Department

 

Do you need food or other basic needs?

Visit the LPS webpage

HERE

.