What's Cookin'?
Students review homemade holiday recipes.
The holidays are coming up and there is guaranteed to be one thing on everyone's mind: food. Holiday food can be hard to make and most high schoolers aren't looking for Ramen on Christmas. Lucky for them, I spent three hours cooking the three most popular holiday recipes according to LHS. Using the internet, I found the most convenient and easy to make recipes for sugar cookies, stuffing and pumpkin pie for students at LHS to sample.
Sugar Cookies – Prep time: 25 min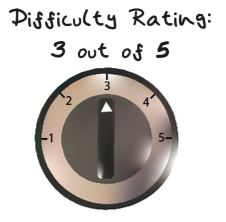 The sugar cookies were super easy to make. The hardest part was continuing to mix the dough after adding in the dry ingredients and making the frosting.
Ingredients:
2 3/4 cups all-purpose flour 1 teaspoon baking soda
2 teaspoon baking powder 1 cup butter, softened
1 1/2 cups white sugar
1 egg
1 teaspoon vanilla extract
Directions:
1. Preheat oven to 375 degrees
2. Stir together flour, baking soda and baking powder. Set aside.
3. In a large bowl, mix together the butter and sugar until smooth. Beat in egg and vanilla. Then, gradually blend in the dry ingredients.
4. Roll rounded spoonfuls of dough into balls (or cut shapes out of the dough) and place onto ungreased cookie sheets.
5. Bake 8 to 10 minutes in the preheated oven, or until golden. Then, let them cool.
Staff and Student Ratings
Stove-Top Stuffing – Prep time: 35 min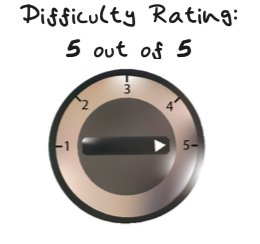 Even though this was the quickest stuffing recipe I could find, it was not easy to make. For those who are less experienced with cooking like me, have someone there with you to help out with all the moving parts. If it wasn't for my Photo staffers and one of my friends helping me out, this stuffing would have been toast.
Ingredients:
1 (16 oz) loaf of French bread
1 carton (32 oz) of chicken broth 1/2 onion
4 cloves of garlic
3 celery sticks
3/4 stick of butter
Directions:
1. Preheat oven to 400 degrees 2. Cut bread into small, bite-size pieces and put them on a baking tray with sides. Bake in the oven for 12 minutes.
3. While bread pieces bake, heat 3 cups of chicken broth in the microwave for about 4 minutes.
4. Saute finely chopped onion and celery in butter, garlic, and seasonings of your choice.
5. Once onion and celery are transparent, add in baked bread pieces and stir together. 6. Pour the hot chicken broth over the bread evenly and stir. 7. Once mixed, cover the pan with a lid and let it sit off the heat for 10 minutes.
Staff and Student Ratings
Pumpkin Pie – Prep time: 1 hour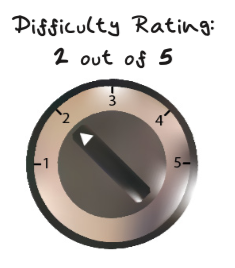 Ingredients:
2 eggs
1 (15 oz) can pumpkin puree
1 (14 oz) can sweetened condensed milk
1 teaspoon pumpkin pie spice
1 (9 inches) unbaked pie crust
Directions:
1. Preheat oven to 425 degrees
2. Combine eggs, pumpkin puree, sweetened condensed milk and pumpkin pie spice in a large
bowl and mix until completely combined.
3. Pour pumpkin mixture into pie crust.
4. Place pie on a baking sheet and bake in the preheated oven for
15 minutes. Reduce heat to 350 degrees and bake for 35 to 40 minutes until pie filling is set.
5. Let cool.
6. Place in the fridge until ready to eat.
Staff and Student Ratings