Mad Month
Students and teachers are in it to win it with their March Madness brackets.
For college basketball fans, it's all or nothing in the month of March and madness truly is the name of the game. With teams being eliminated left and right, fans have to be absolutely sure when making their bracket beforehand.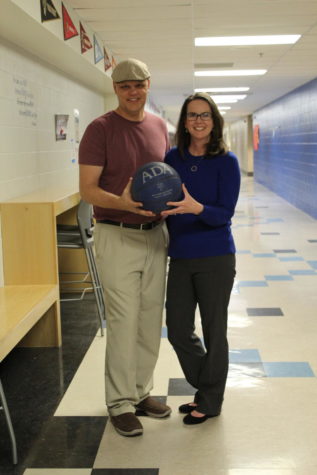 "Anybody can lose on any given night. It's single elimination, so there's no coming back," senior Ben Riggs said.
March Madness is a National Collegiate Athletic Association (NCAA) competition where 68 college basketball teams from all over the country go head-to-head in a tournament, all in one month.
Matt Kiser, a math teacher at LHS, thinks this year's tournament will consist of 67 games. Many students predict the winner of this tournament will be Duke University from North Carolina, according to a poll The Bell sent to the student body.
But the college teams aren't the only ones who compete in this competition, the fans do as well. From the usual fierce loyalty to home teams, to making brackets for who they think will most likely win, the fans are in it to win it.
"I fill out two brackets every year. My mom works at Crowley Furniture and they do an employee bracket every year and I always enter it," sophomore Graysen Yahne said. "I've won two years in a row. I follow basketball, so I know about it. I just fill it out based on how I'm feeling."
Some students compete against each other, testing who out of the group has the best instinct.
"I just kind of go based off who I think is going to win on that given day," Riggs said. "Usually Will Foust sets up a bracket tournament and we all put money in the pot and compete against each other. Who ever wins gets the money."
Because of the NCAA's popularity among students, certain teachers at LHS have found it to be a great learning tool.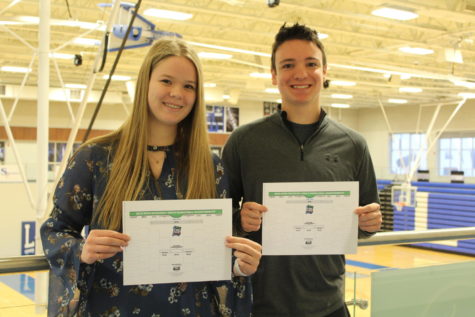 "In AP Statistics, if we can hit the chapter at the right time, I do a NCAA tournament project," AP Statistics teacher Candace Cole said. "Each student fills out a bracket, we look at the number of wins, the percentage of points, things like that. Then we do a comparison: Is there a difference between male's winning percentage versus female's?"
For the students, it can be difficult to predict the outcome of the tournament, but that doesn't stop them from giving it their all. For most students, the difficulty comes with trying to guess the winner of every game.
"It's different because most years you have a lot of teams who are undefeated or powerhouses," senior John Belfonte said. "Kentucky and Kansas are doing very well this year so I think it could be a toss-up."
Whether it's watching games, making brackets or analyzing data, this year's March Madness is sure to be a slam dunk for the staff and students of LHS.