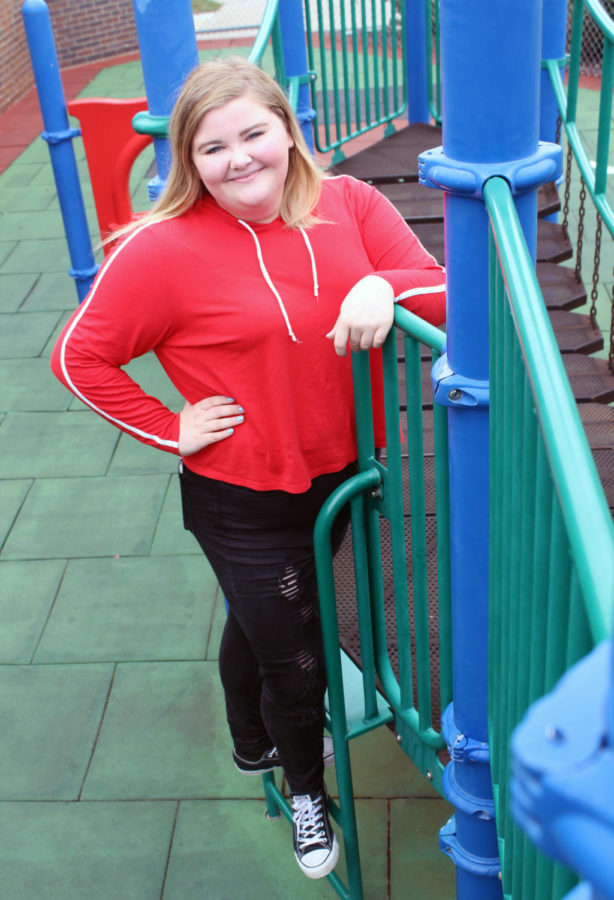 Junior Sidney Lowry somehow balances her friends, clubs, and challenging classes, all to prepare herself for the bright future coming her way. How does she do it?
Lowry has a true passion for helping people, which she expresses through her involvement in many different clubs such as, Link Crew, Key club, newspaper and French club.
"I'm passionate about helping others," junior Lowry said. "I think that involving myself in various clubs is important because it enables me to help others."
In Sidney's freetime she loves to hang out with her friends at football and basketball games. She is inspired by all different types of people and tries to engulf herself in diverse characters.
"I choose to surround myself with amazing people that better me," Lowry said. "I look for the good qualities in others so I can reflect those attributes in myself. I am really into bettering myself."
Sidney Lowry loves a good challenge; this year she is taking all AP, Advanced, or Honors core classes that are available for her grade.
"I am ready to challenge myself like I haven't before," Lowry said.
Another challenging class that Lowry is taking this year is newspaper which was an unexpected opportunity that presented itself through a different writing class.
"I never really set out on joining the newspaper staff," Lowry said. "I started by taking the journalism class the first semester of my sophomore year and then at the end of the course I knew I had to take the newspaper class. I decided to just go for it and it was one of the best impulse decisions I have ever made. I am super excited for writing more in the newspaper this year, and to take on the new challenges my classes set out for me."
Sidney Lowry, Spotlight Editor
Apr 23, 2020

Are students aware of policies being passed in Missouri?

(Story)

Apr 08, 2020

Full April Issue Drops Today

(Story)

Mar 04, 2020

Coming Together for Frostbite

(Story)

Feb 11, 2020

Mustaches and Warped Time

(Story)

Dec 20, 2019
Nov 07, 2019
Oct 07, 2019

Overworked, Underpaid

(Story)

May 06, 2019
Apr 24, 2019

Junior Micheal Garcia

(Story)

Apr 01, 2019

I is for Influential

(Story)

Feb 12, 2019

New Dance? 'Snow Problem

(Story)

Jan 16, 2019

Starting with a Slam Dunk

(Story)

Dec 14, 2018
Dec 13, 2018

How to Make a Friendsgiving

(Story)

Nov 13, 2018

Shut Up and Drive

(Story)

Oct 15, 2018

Are Students at LHS Politically Aware?

(Story)

Oct 15, 2018
Aug 28, 2018

Freshman Survival Guide

(Story)

Apr 25, 2018

The Knitty Gritty

(Story)