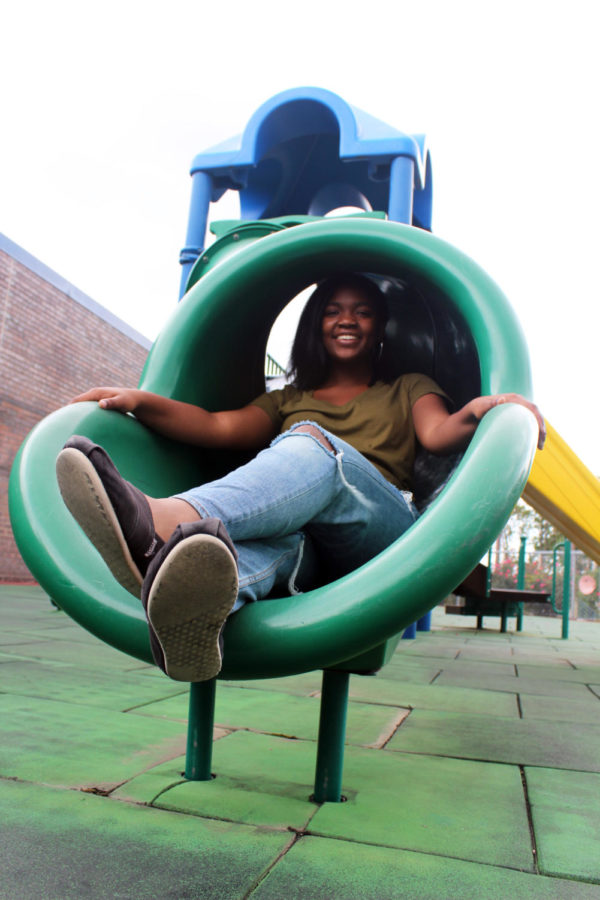 Sophomore Paige Hodges is focused and ready to learn this school year.
"Some of my goals involved getting to know myself more," Hodges said. "I want to try new things that I was to scared to do before. I also want to learn as much as possible."
Hodges has lived in Liberty her whole life and decided to join newspaper because she had a passion for writing, helping give the voiceless people a voice and discovering the truth.
Soon she saw how great and full of opportunities the Liberty School district is. "My parents chose to build a home near Liberty because they wanted my siblings and I to have the best education," Hodges said. "Liberty is exactly that. There are so many opportunities at hand for us here."
Even being involved in the very busy orchestra, she still has time to hang out with her family and friends.
"With my family, I like to go see movies, try new restaurants, or new things in general," Hodges said. "I also like to go on vacation and watch sports with them."
"With my friends, I like to go to parties, carnivals, movies etc. Basically, anything to do with dancing because we love that." Hodges said.
Other than her love for friends and family she also love orchestra. " I really have a passion for music. I love the idea of expressing myself in more intimate and creative way than talking. I also love diversifying my life, which is why my playlist consist of every genre of music. Especially classical music because each song replicates a different emotion that each composer felt. To me that is beautiful." Hodges said. " I joined orchestra in 5th grade because I had a close family friend, Sydney, who introduced me to the piano. Sydney also played cello so whenever she had a concert she would invite me. When I watched her play, I fell in love with the sound of the cello. It has a unique, dark tone and that is just so powerful. I knew that there was no way I couldn't learn how to play it."
"I don't have exact plans for the future yet, but I know that the journalistic experiences I'm having now will help me be successful." Hodges said.
Paige Hodges, News Editor
Jul 01, 2020

Protests Against Police Brutality

(Story)

Apr 28, 2020

Terminating the Racial Target

(Story)

Apr 08, 2020

Uniting From A Distance

(Story)

May 30, 2019
May 06, 2019
Apr 04, 2019

Junior Gianna Filardo

(Story)

Feb 10, 2019

Liberty Hype School

(Story)

Jan 18, 2019
Dec 17, 2018
Dec 17, 2018

Are college-level classes worth it?

(Story)

Nov 15, 2018
Oct 03, 2018

Swimming to Success

(Story)

Aug 28, 2018

Freshman Survival Guide

(Story)

Apr 10, 2018