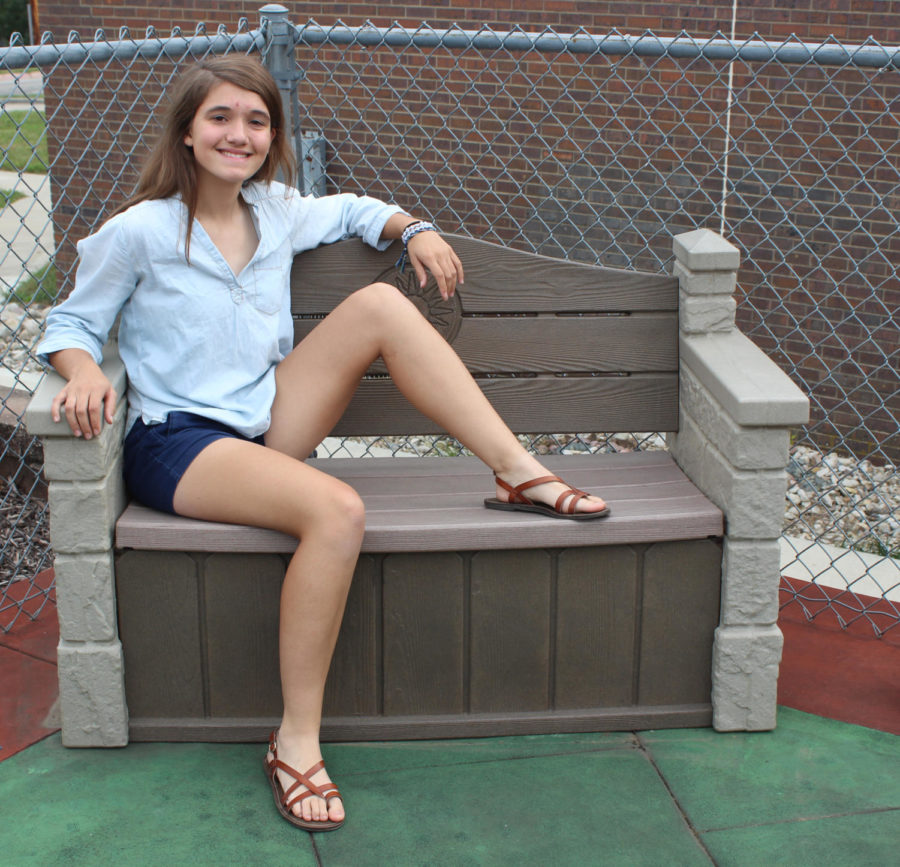 The quirky and energetic Caroline Parry has an aspiration to see the good in the world.
As a junior this year, Parry intends on maintaining her grades and achieving all As. While this is an important feat, she also keeps her passion for music as a priority.
"I have been doing it since sixth grade and I have always been really involved in it," Parry said. "I also just like to play the music that we get and I like to march. It actually makes me really happy."
As a lover of the infamous Harry Potter movie,
Harry Potter and the Order of the Phoenix
by J.K. Rowling, Parry relishes in Professor Umbridge's mistakes and finds the plot overall fascinating. However, the TV show
Parks and Recreation
also takes the win for an all time favorite comedy.
"I absolutely love the show because I can watch all the episodes over and over again and still find it funny," Parry said. "It's a great break from homework and helps me when I'm feeling stressed."
In her free time, other than binge watching TV shows and discovering new books, Parry exhibits a hard-working attitude and thrives to be the best that she can.
"Outside of school I work for my dad at his hearing aid business, Hearing Health Associates, and  during the summer I helped at a firework stand. I'm hoping to run it myself next summer," Parry said.
Her fun loving and hyper attitude make for a lively girl that you can't help but want to know more about. As a naturally helpful person, Parry advises students and adults alike to abide to a saying she has embraced throughout her years of schooling.
"Stay true to yourself and don't change yourself for anyone. If people don't like you then it's their loss," Parry said.
Caroline Parry, Ads Manager
Feb 12, 2020

And the Oscar Goes To…

(Story)

Nov 07, 2019
Nov 29, 2017
Oct 01, 2017

Is Open Parking Efficient?

(Story)

Sep 28, 2017

Between the Lines

(Story)

May 19, 2017

Visiting the Future

(Story)

Nov 03, 2016
Oct 05, 2016