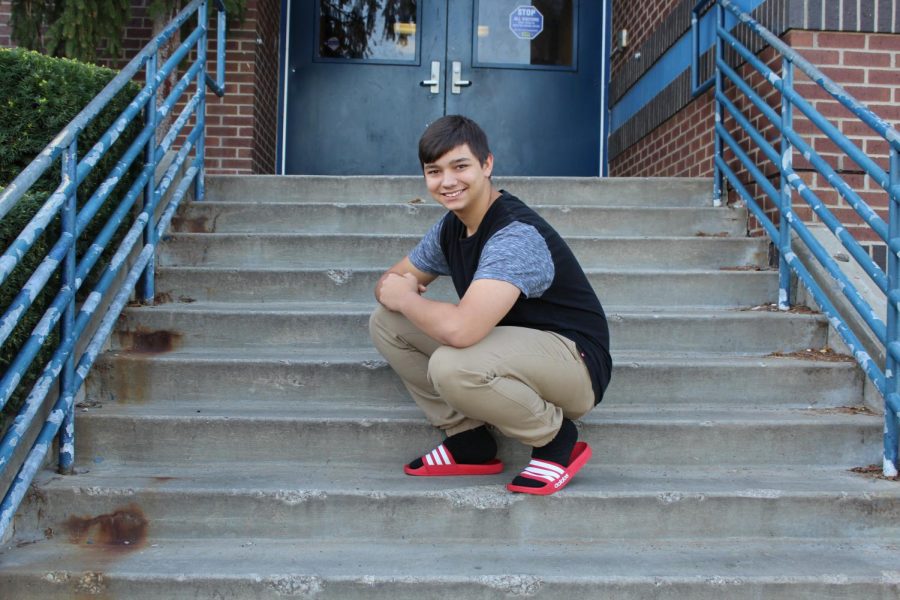 Using his humor, wit and extroverted nature, sophomore Lucas Kilgore is ready to take his first year in Newspaper by storm. He is eager to be part of the writing and publishing process.
"My mom told me to (join newspaper) because she wanted to do it in high school and she said it would be fun," Kilgore said.
One thing he would like his readers to know is that he is experimental and likes to have fun. His hobbies include paintball, riding dirt bikes, playing video games and spending time with his family.
In school, Kilgore's favorite subject is history. He enjoys seeing how humanity has developed over time and how people's past behavior affects our lives now.
"I read a lot of history stuff. (He likes) looking at trends in human society and the mysterious parts of it," Kilgore said.
Overall, Kilgore just wants to spend time with his friends and make the most of his high school experience.
"I'm just excited to chill, hang out, and enjoy it while it lasts," Kilgore said.
Lucas Kilgore, Reporter
Feb 13, 2020

History Teacher Damon Jasperson

(Story)

Dec 20, 2019

The Bigger Picture

(Story)

Nov 01, 2019
Oct 02, 2019