Yeezy vs. Drizzy
On Aug. 29, artist Kanye West released studio number 10, "Donda" Named after his late mother who inspired him heavily. The album was delayed multiple times, releasing over a month after it's original projected release date. The project encompasses tributes, social takes and religious pieces.
On Sept. 3, artist Drake released studio album number 6, "Certified Lover Boy" or "CLB". With a very different theme. Although both Kanye and Drake are rappers, their music is much different. Their style, beats and lyrical content.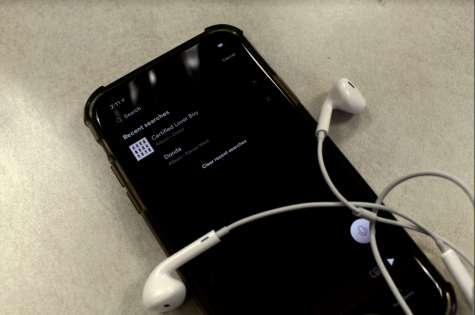 Students are quite divided. "Donda" does lead in the polls. In a poll of 137 students,  57% said that they prefered "Donda" over "CLB" while 43% enjoyed Drake's project more.
"Donda" and "CLB" are both powerhouses of albums, and are slightly hard to compare. A huge part of the decision between these albums is personal taste for the sounds that you enjoy considering how different the projects are from each other.
The sounds are so different that they fall into completely opposite sub genres. "Donda" represents a sort of conscious rap mixed with some gospel and soul, where "CLB" occupies the complete opposite of the rap landscape. A cold, trap experience that makes you more excited to hit the gym than the altar.
The album includes noteworthy features from JAY-Z, Dababy, The Weeknd, Travis Scott and many more. The main problem with "Donda" is how disorganized the album is. It's long, messy and can be hard to listen to because of the lack of flow.
"
In a poll of 137 students,  57% said that they prefered "Donda" over "CLB" while 43% enjoyed Drake's project more."
"CLB" delivers a completely different energy compared to "Donda". Drake puts out songs in his signature flow and style.
This album has much less going on in the background than "Donda". There aren't any deep songs that pull on your heart or make you reflect on something in your own life. It doesn't have the emotional intent that "Donda" delivers.
"CLB" accomplishes in putting chart topping song after song on the album.
The opening, "Champagne Poetry" includes a buttery smooth sample on the instrumental from "Navajo" by Masego. In the song, Drake expresses how he has risen to the top of the music industry and how there is nobody above him. This is the best Drake piece on the album due to the production and writing quality alone.
The production and features carry this album. Some of the most notable are 21 Savage on "Knife Talk", Travis Scott on "Fair Trade", JAY-Z on "Love All" and Lil Wayne on "You Only Live Twice."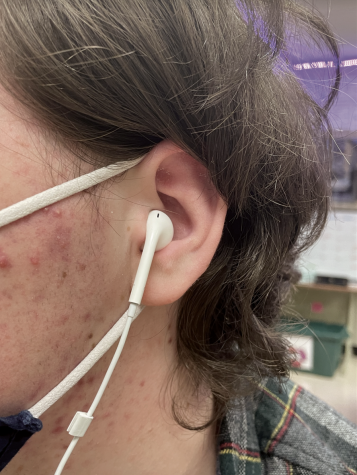 These features outperform Drake on almost every song. With Drake's lack of change in style, he becomes slightly forgettable on tracks when he's outshined by rappers dropping incredible verses.
Even though both albums are enjoyable, only one artist can hold the crown. Kanye West takes this one.
"Donda" adds innovation to Kanye's discography. Sounds that we've never heard through Kanye's album are implemented, like a gospel sound with a rock spin on the instrumentals. Kanye is a presence on all his songs, not being outshined by features and performs insightful lyrics that make you think about your relationships with yourself and others.
"CLB" just doesn't do enough to revolutionize the sound that Drake has put out for the last ten years. It's not a bad album, it's just a little forgettable besides a few tracks. Although Drizzy had more chart success, Yeezy takes the crown in this battle.
"My message isn't perfectly defined," West said in a Billboard interview. "I have, as a human being, fallen to peer pressure."
Leave a Comment