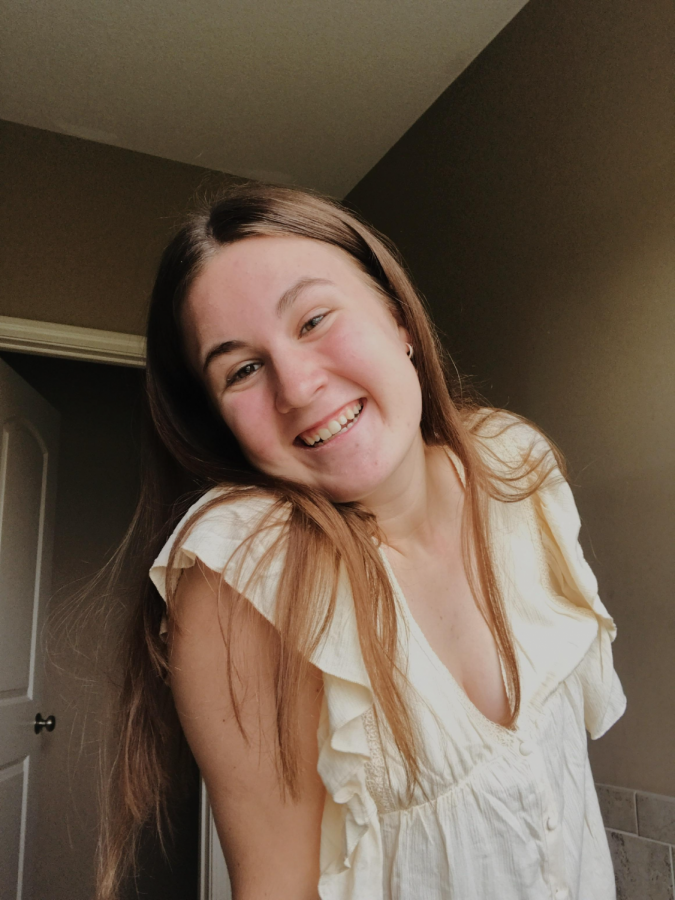 A creative mind is a precious tool of inspiration. For junior Caty Franklin, It was her
love for writing that brought her into newspaper, and back for her second year as the
news section editor.
  "I have always really enjoyed writing," Franklin said. "I just wasn't really sure what I
wanted to do with my love of writing. I found out that I love journalistic writing. I kind of
found a way to channel my love of writing."
  Franklin is a social person and enjoys talking to many different people.
  "I really like getting to know people in newspaper and out of newspaper," Franklin
said. "It's a really good way to get to know people with interviews and stories that you
write."
  Franklin also enjoys wholesome activities outside of school.
  "I volunteer a lot through my church," Franklin said. "And I also babysit."
  As Franklin starts her second year of high school she is ready to take on new challenges and
embrace the nature of newspaper.
  "I enjoy newspaper writing, a lot more than ELA writing," Franklin said. " It's a lot
different from the writing they teach you in ELA or history.
  Franklin acknowledges the challenge of newspaper and journalistic writing.
  "Deadlines are hard," Franklin said. "It is a pretty quick turn around trying to write and
design an issue in one month."
  Franklin has found something she enjoys in newspaper, and she has found community
and enjoyment in volunteering outside of school. Franklin is excited, and ready to see where
 this year takes her.
Caty Franklin, News & Sports Editor
Jan 15, 2021

A Storm of Opposition

(Story)

Sep 06, 2020

Interview with LHS counselor Mindy Beard

(Story)

May 06, 2020
Apr 27, 2020
Feb 26, 2020

Donate Blood, Save Lives

(Story)

Feb 07, 2020

News Brief: the Vaping Epidemic

(Story)

Jan 31, 2020

A Student's Best Friend

(Story)

Dec 20, 2019

Petitioning for Power

(Story)

Nov 06, 2019

Sophomore Connor Johnson

(Story)

Sep 27, 2019

Smoke and Mirrors

(Story)