Sophomore Holly Stansbury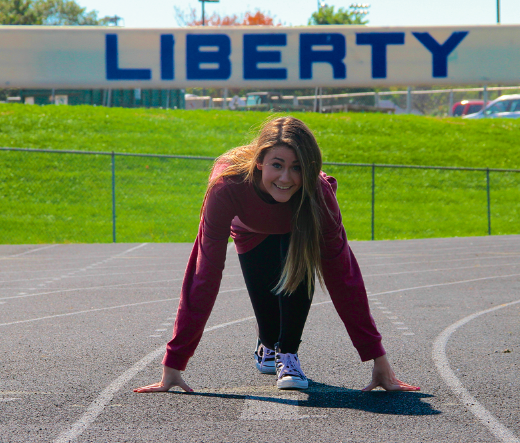 Hang on for a minute...we're trying to find some more stories you might like.
What are some of your hobbies?
"Running, watching Netflix, and reading. I've finished Grey's Anatomy, Revenge, The Fosters, Lie to Me, The Vampire Diaries, and Pretty Little Liars. My favorite show is Grey's Anatomy."
What activities are you involved in at school?
"I am in Young Life and track. I am a 300 hurdler and I did sprints last year as well. [In track] I liked meeting new people and being a part of a team."
What's your favorite thing about school?
"My favorite class is broadcasting because Mrs.Bertoldie is the bomb. In broadcasting I make different segments, I work on the behind the scene things for the show, such as audio and switcher."
What did you do this summer?
"I went to Camp Barnabas, is a Christian camp for kids with special needs and I volunteered there for a week. I got to meet some of the campers, I served them and cleaned. My favorite thing was definitely the relationships that I made with people that I met."
What do you want to be when you grow up?
"I want to be a surgeon, but that could change. I want to be a surgeon because I think saving peoples' lives would be awesome and I think that surgeries are cool. I have wanted to be a surgeon for a couple months."
Who is someone that has been extremely inspirational/ influential in your life?
"One of the most inspirational people in my life is my friend Darcie Nixon, because she has helped me through a lot of things and she is really wise. I like to get her input on the tough decisions. I got to go on mission trip to Trinidad with her. We had Vacation Bible School for little kids and got to visit elderly homes and an orphanage."
Mrs. Bertoldie's thoughts on Holly Stansbury
"Holly is a great broadcasting student, and is always positive. Her positivity makes stressful times during a broadcast less stressful. She is always the first one to volunteer to help out," Broadcasting Advisor Ann Bertoldie said.