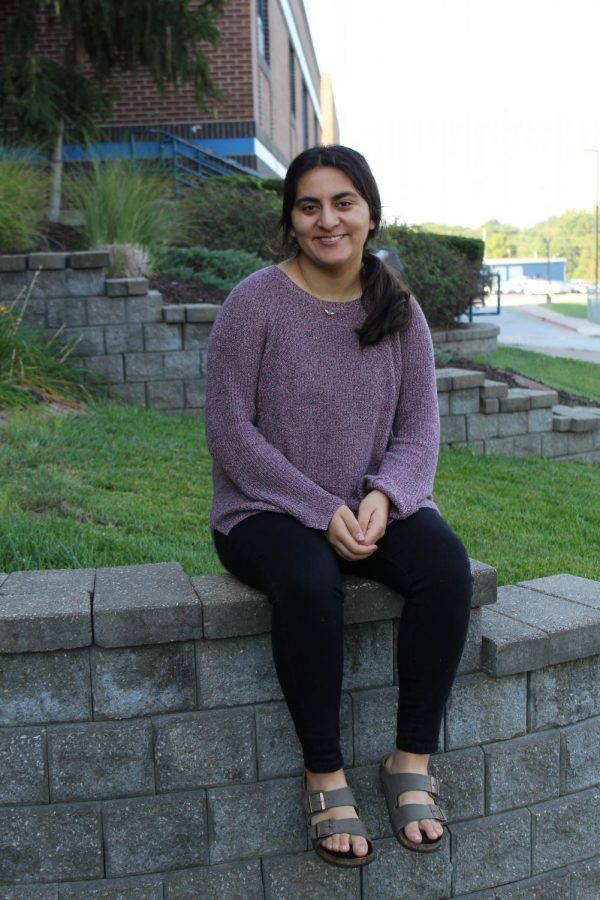 Senior Zahra Khan has always had a passion to help others. After she graduates she plans on going to college and then going into medical school to follow her dream of being a doctor.
   "I've always wanted to go into the medical field especially being in the hospital more lately and seeing how nurses and doctors work intrigues me," Khan said.
   In Zahra's free time she loves playing with her dog, Rex, and enjoys reading when she has the time. She enjoys time alone at home to get away from stress. Throughout her high school career, she has continued to play the violin as she's been doing since 6th grade.
Zahra Khan, Managing Editor
Apr 23, 2020
Mar 04, 2020

Keep On, Keepin' On

(Story)

Feb 12, 2020
Dec 20, 2019

Not in Toon…Tune?

(Story)

Nov 07, 2019

Wait, I'm a Senior

(Story)

Nov 04, 2019

Fairy Tale Forest

(Story)

Oct 07, 2019
May 06, 2019
Apr 01, 2019

In media, are men and women equally represented?

(Story)

Apr 01, 2019

I is for Influential

(Story)

Feb 06, 2019

Chocoholics Unite

(Story)

Jan 08, 2019

Give it All You've Got

(Story)

Dec 17, 2018
Nov 05, 2018
Apr 23, 2018
Feb 05, 2018
Dec 19, 2017

Sounds of the Season

(Story)

Nov 10, 2017

Let Us Give Thanks

(Story)

Oct 27, 2017
Feb 06, 2017
Feb 06, 2017
Nov 03, 2016

Hear the Future Now

(Story)

Sep 28, 2016

Diving into the deep blue

(Story)