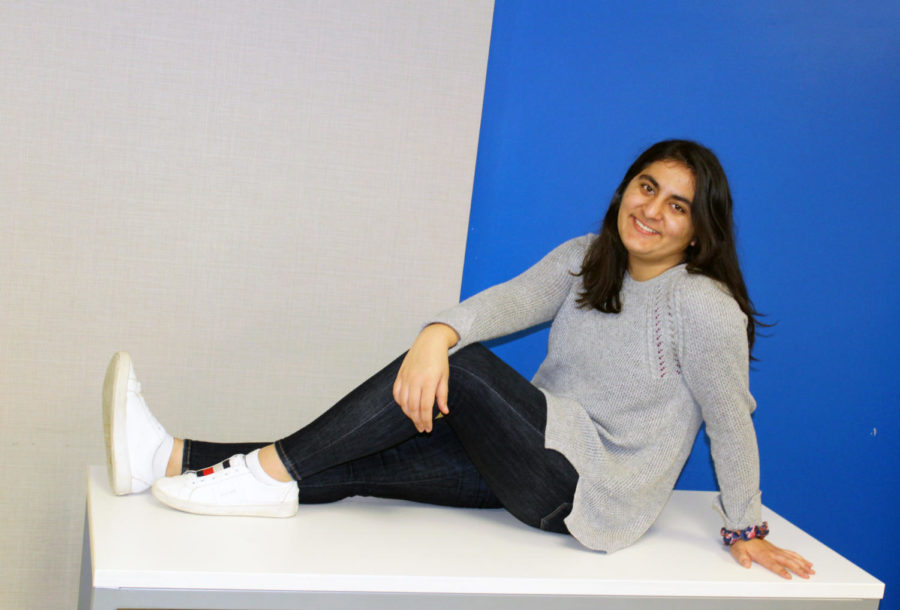 It would be an understatement to say that junior Zahra Khan is a woman on a mission. After a relaxing summer filled with playing with her dog and traveling far and wide, Khan is ready to jump back into the school year full force.
"Inside of school I keep myself busy with Key club, Orchestra, Link Crew, newspaper, obviously, and I just joined Diversity Council. I really like these clubs, they allow me to step out and try new things and meet new people," Khan said. When it comes to outside of school I'm a part of an outside orchestra group called Metropolitan Youth Orchestra."
Khan is a creative spirit through and through, having a deep passion for music, reading, photography and even creating an Instagram account to share her current reads.
"There's book for everything and the feeling of cuddling up with the perfect book on a rainy day is the best feeling ever," Khan said.
When she's not lost in a story, Khan spends lots of time with her family, and her dog, Rex. Family has always been very important to Khan, and it's something she couldn't see herself living without.
Between family, friends, and commitments at school, Khan has a pretty full plate but she's working hard to balance it all out, which can be difficult to find. Thankfully, it's all steps to achieve the well-rounded and fun life that Khan has.
Zahra Khan, Co InDepth Editor
Apr 23, 2020
Mar 04, 2020

Keep On, Keepin' On

(Story)

Feb 12, 2020
Dec 20, 2019

Not in Toon…Tune?

(Story)

Nov 07, 2019

Wait, I'm a Senior

(Story)

Nov 04, 2019

Fairy Tale Forest

(Story)

Oct 07, 2019
May 06, 2019
Apr 01, 2019

In media, are men and women equally represented?

(Story)

Apr 01, 2019

I is for Influential

(Story)

Feb 06, 2019

Chocoholics Unite

(Story)

Jan 08, 2019

Give it All You've Got

(Story)

Dec 17, 2018
Nov 05, 2018
Apr 23, 2018
Feb 05, 2018
Dec 19, 2017

Sounds of the Season

(Story)

Nov 10, 2017

Let Us Give Thanks

(Story)

Oct 27, 2017
Feb 06, 2017
Feb 06, 2017
Nov 03, 2016

Hear the Future Now

(Story)

Sep 28, 2016

Diving into the deep blue

(Story)