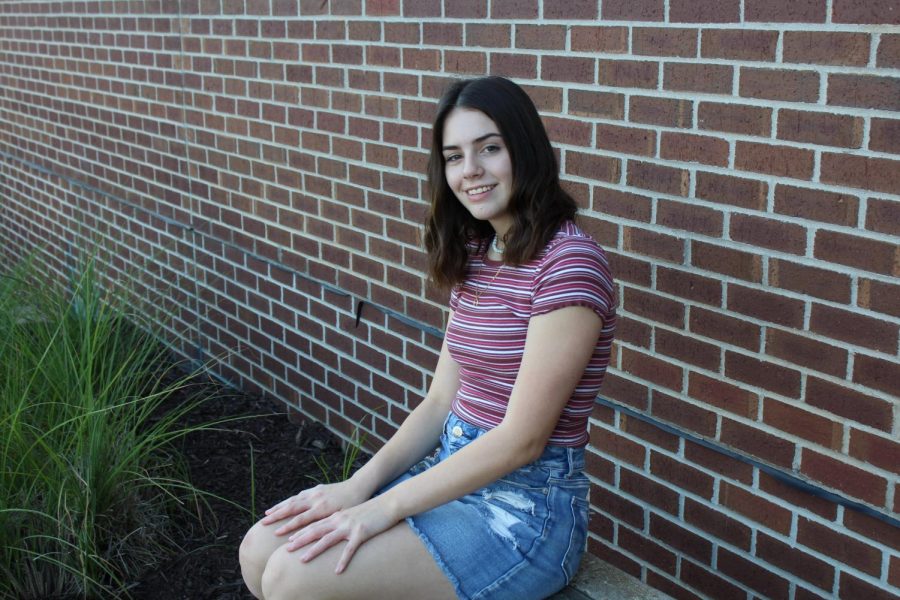 On the surface, Jade Garbani seems to be an easy to-put-together puzzle. But underneath, it is easy to become lost and spend hours putting puzzle pieces together on a seemingly infinite puzzle.
Although Garbani is a freshman, she has a unique puzzle piece already.
"I am going out for track," Garbani said. "My friend's sister is trying to get me to go out for Biology Club because she did it and now wants me to do it."
While some would choose to play freshman year safe, Garbani is willing to add onto her infinite puzzle.
Garbani sprinted her eighth-grade year and hopes to continue doing so as a freshman.
"Although I am a sprinter, my favorite event to do is long jump," Garbani said.
Garbani also has some differences in her puzzle. Garbani boasts an impressive family size of seven siblings.
"Something I really enjoy is putting together puzzles," Garbani said. "It sounds grannyish, but I enjoy it. I have a 2000 piece puzzle. It takes forever to put together."
If it takes a large chunk of time to put together a 2000 piece puzzle, how long, and rewarding, would it be to finally finish and understand an infinite puzzle.
Jade Garbani, Reporter
Mar 02, 2020

Sophomore Jericho Frigon

(Story)

Feb 10, 2020

Freshman Grace Wratchford

(Story)

Jan 09, 2020

Foreign and Explorin'

(Story)

Nov 07, 2019

Sentiments in Soccer

(Story)

Oct 01, 2019

Junior Kage Lenger

(Story)