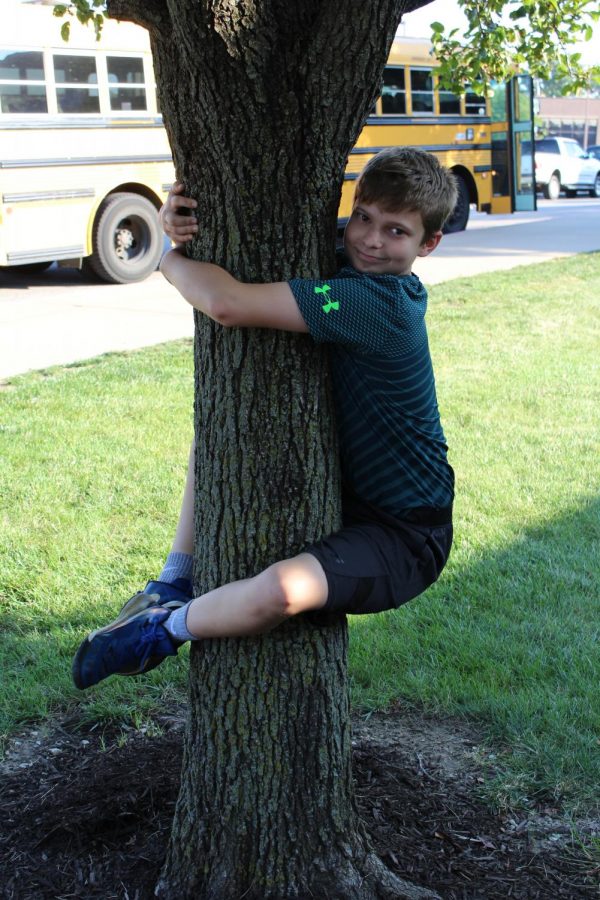 To the casual observer, freshman Ethan Atkins may seem shy or timid coming into high school, but there's much more to him than what meets the eye. Atkins is deeply involved in his learning - both inside and outside of school.
"I want to go to Germany," Atkins said. "I'm in German II and I love the culture. I wanted to do a language than not everyone else was learning." This isn't the only uncommon hobby in Atkins' wheelhouse. His hobby of baking cookies for his family turned into him joining a culinary arts class. Atkins is nervous, but still excited to begin the year.
Going into the school year, Atkins is keeping in mind some advice his mother gave him. He hopes that this year, everyone will take the advice:
"You're never going to get exactly what you expect to get in life," he said. "If it doesn't go your way, maybe it wasn't meant to be, but something good will come your way."
When he's not spreading wisdom or baking cookies, you'll find Atkins playing video games or relaxing at home with his dog, Aja.
Ethan Atkins, Reporter
Mar 02, 2020

Senior Saryn Powell

(Story)

Feb 11, 2020

Senior Phillip Cleary

(Story)

Jan 09, 2020
Nov 04, 2019
Oct 01, 2019

Freshman Alex Fuhrman

(Story)