TikTok Fever
TikTok; An app for the history books.
TikTok has been a staple in entertainment for over two years and shows no signs of stopping. But what is it that makes TikTok so interesting? The large variety of people and their creative differences are what make TikTok successful.
There are many TikTok users at LHS who all use it in their own creative ways. Senior Britin Melton loves TikTok. She started her journey on TikTok with her sister.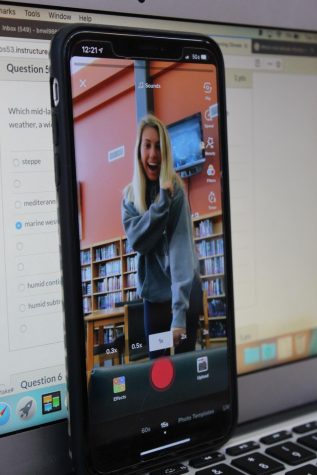 Since Melton began doing TikTok, she noticed how it can be a good or a bad thing.
"I can see both ways because I think it is cool that people would watch them, but it could be a burden because there is always the possibility you can get judged," Melton said.
Melton got more famous as time went on and now she has over 30,000 followers.
"Last time I checked my followers were 37,000," Melton said. "I've tried to match more to trends that other people are doing. I also try to make my own ideas rather than take it from somebody else."
Students at LHS are almost guaranteed to see people making TikTok in the halls and in classrooms. Melton has admitted she does this as well.
Sophomore Karmen Davis is also a TikTok user and sees there are many benefits and fun features.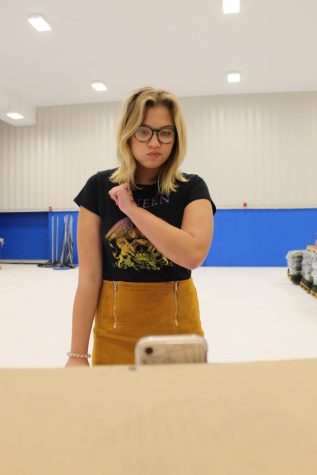 "My favorite things are the funny tricks, fails and people doing dances," Davis said. "There are a lot of funny things you can do and you can be yourself."
Everyone has their own opinion on TikTik and Davis has something to say to those who think it's cringy.
"They should download the app and give it a chance," Davis said.
Freshman Brooklyn Fordyce is also a TikTok star with over 14,000 followers. She got her start from a TikTok that she did on a movie soundtrack.
"It was a soundtrack for a movie and I made my own twist to it and that got a lot of likes and started my fanbase," Fordyce said.
Gaining a large following is very rewarding. Having someone care about something you made is a very flattering feeling.
"People comment on my videos and they say that I'm funny and I'm just like 'wow', it makes my attitude go up and builds my confidence," Fordyce said.
Freshman Sophie Lane is an avid TikTok user.
"I like that there is a large variety of things and you can see how other people express themselves," Lane said.
Lane has noticed that TikTok has added a lot to the entertainment world over the years.
"It created new dances and it allows people to discover new songs," Lane said. "It's different and there are always new things going around for people to try."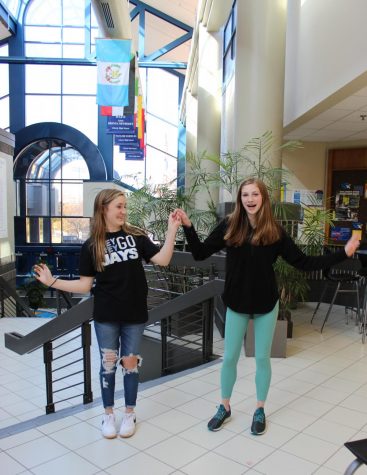 There are many options when it comes to social media but Lane has a special place in her heart for TikTok.
Biology teacher and head tennis coach Pam Koch is not a TikTok user but she has seen kids at school and at tennis practice use it.
With an app as big as TikTok, it would seem obvious that it would change students' attitudes, but to Koch, not so much.
"It's not necessarily different because students acted that way anyway, but now there is a specific app that tells other students where to go to see that kind of entertainment from the person," Koch said.
As someone who does not use TikTok, she sees it as a passing phase in-app history.
"It is a thing of the moment and will probably be out of style very shortly," Koch said.
Whether TikTok lives on for one year or many, there is no doubt that it has been a key factor in many students' lives. With its songs and dances, it has taken the internet by storm.