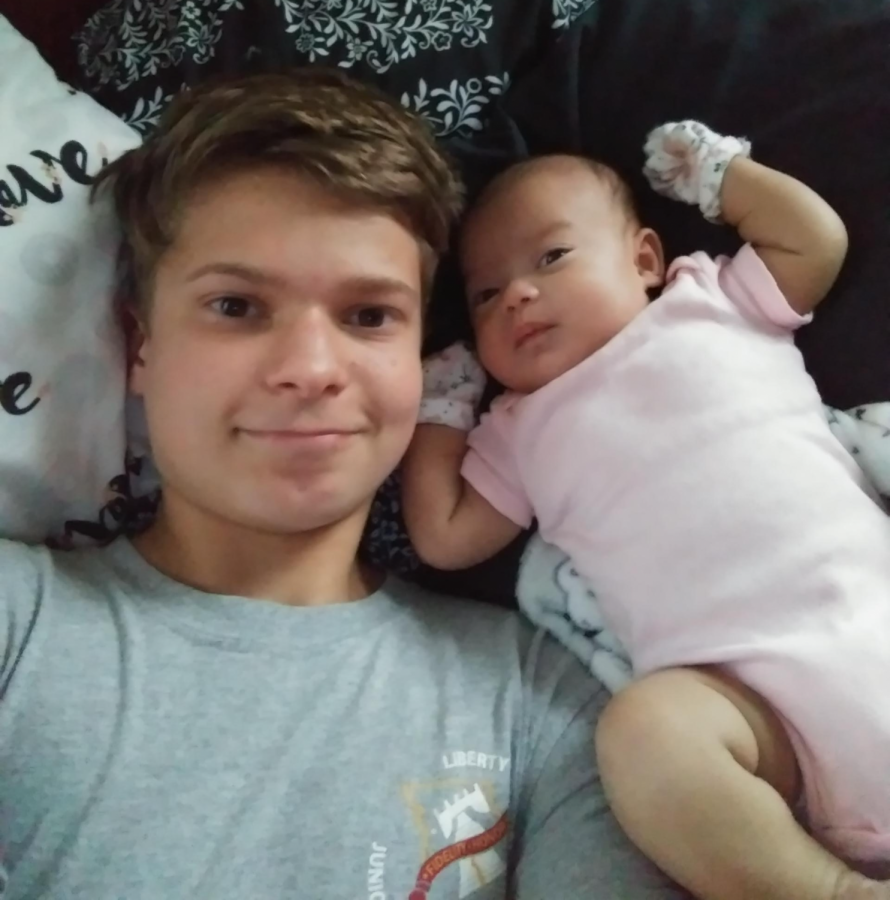 Sophomore Ethan Atkins is the spotlight section editor for the 2020-2021 volume of
The Bell
.  
Outside of school, Atkins enjoys playing video games.
   "I really enjoy playing video games," Atkins said. "That's really cliché, but who doesn't enjoy playing
video games? I play a lot of Call of Duty, I also enjoy playing Watch Dogs." 
   Atkins is talented in many other interesting activities as well. 
   "I can walk on my hands, I got really good at that a couple years ago, I can walk across
the room," Atkins said.
Some overlook Atkins abilities.
 "Just because I'm short, does not mean I'm the worst at sports," Atkins said. "I always get 
picked last, I'm not the worst." 
   You will see Atkin's enjoyment in writing spread across his columns and pages. He is glad
he made the decision to join staff. 
   "In eighth grade some of the leadership of newspaper came into my ELA class. I liked to write,
and I got hooked on it," Atkins said.
   Atkins often finds that his favorite parts of newspaper are the friends and connections
made along the way.
   "The connections that you make with everyone in class that you see everyday, it was
really nice to have a little community that you know you can rely on," Atkins said.
 This year he really looks forward to what comes of the hybrid year.
 "I'm really excited for the year and we are going to make great stuff," Atkins said.
Ethan Atkins, Spotlight Editor
Mar 02, 2020

Senior Saryn Powell

(Story)

Feb 11, 2020

Senior Phillip Cleary

(Story)

Jan 09, 2020
Nov 04, 2019
Oct 01, 2019

Freshman Alex Fuhrman

(Story)