The Coronavirus Storm
Families and employers are adjusting to stay-at-home orders.
Journalism students were ready to investigate their first news stories when the quarantine began due to the Covid 19 pandemic They had to improvise to follow new social distancing guidelines. Some of them interviewed family members, and others interviewed people they knew by phone, video or email.
Work must go on!
Reported by freshman Madison Dolato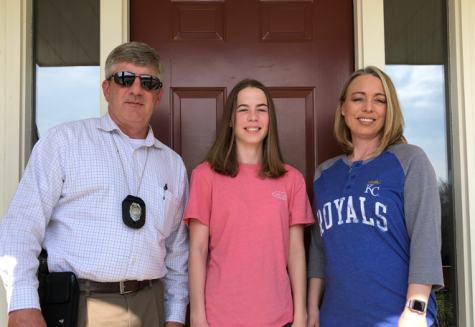 Today's "weather" update is looking like it has for a while now, the coronavirus storm continues. Thundering down on events, cancelling them, and lighting up the importance of hand sanitizer, soap, and hot water. People across the country are working from home.
But not everyone can stay home and work. Todd Dolato is on the Kansas City Police Department as a detective within the violent crimes division.
"A lot has changed with how I process scenes, with how I interview and process victims," Dolato said. The police department is adapting to the change with figuring out new ways to talk to people via emails and phone calls, so they do not have to do a face to face interview.
As far as staying safe, they wear masks and gloves, but if needed, they have other more protective gear. "I also have available to me personal protective equipment, which consists of a hooded suit, rubber boots, rubber gloves, and a fully enclosed gas mask and respirator," Dolato said.
Right now the department is in phase two, the officers have no vacation days and only get their normal weekly days off. They used to be in phase one, which was just saying the officers couldn't have any extra time off that needed to be accepted.
A lot of officers work "off duty." Off duty is the events they work and do security for, but almost all have been cancelled.
On the other hand, mortgage loan officer Lisa Dolato is working from home. She enjoys being in comfy clothes rather than her usual business casual. "I like being capable of working from home," Dolato said.
Most everything she does in the office she can do at home. The only difference is the tools she uses in the office are not at home, no scanner, copier, or fax machine.
The corona lockdown has affected her job with how appraisals and closings are done. Some people don't want appraisers in their home, or the appraiser doesn't want to go to homes. For now, peoples homes are being valued by appraisers going online to view the home or driving by to value the property.
"That could benefit or hinder the value," Dolato said. The value might not be as accurate because you can't tell everything off of being online. Closings are done in person, but now they have to take precautions with maintaining social distancing, wearing gloves, and having a new pen for each new person.
Some peoples' files are being put on hold as businesses are closing and some are being laid off. You need an income to process a loan.
Students' school lives are changed as well, but that is obvious. Online it shall be. LHS freshman Avery Cleek misses school, and is not a huge fan of this new way of learning.
"I miss being able to ask questions face to face," Cleek said. There are some advantages of this though, "I can get eight hours of school work done in three to four," Cleek said.
Life is not normal as of right now. Technology is helping a lot to keep some things normal about it. The storm that is known as COVID-19 is both helping and hurting how people in our school district work.
A new way to live.
Reported by sophomore LilyAnn Willis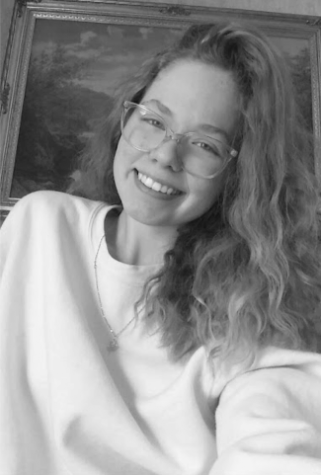 Cheryl Willis closed her property management office before it was authorized by her boss.
"Upper management appreciated my concern and used my concerns to develop practices for all of their properties," she explained. "Luckily I am still employed. I normally receive a lot of phone calls and visits. A lot of my residents are elderly and vulnerable."
Because of the pandemic, her office has been really quiet.
Other than that, she likes this new "break."
"It's time for spring cleaning, I really like it," she said. "I think people need to spend more time together. We already cook from home a lot. The kids are cooking too, which is nice. I am glad my son is learning how to cook since it is an important life skill," Willis said.
There is a downside though, Willis explained, "I can't see my dad as much as I did because I can't get him sick. But it is kind of sad for another reason, that it is a stark reminder I won't have him one day.
John Willis, who works for a business classified as essential, has been wanting to get things done. "Like gardening, gardening, and gardening," he said.
During this time, because school shut down as well, he's finding a new positive side.
"It has allowed me to have much more time with my kids," he said. "It has allowed me also to instill in my kids what is truly important. 'Is it the almighty dollar or is humanity more important?'" Willis said.
There are definitely more reasons why COVID-19 is a bummer. "Things that were on the negative side of this event, like the closing of the skating rink, has been improvised to find areas that are now unpopulated like the mall and outdoor shopping centers. Sidewalks make for great skating areas for the family!" he said.
"What used to be the normal 30-minute shop, has turned into a several hour event with wiping down each individual food product before they enter our home," Willis explained. It has even come down to, "Eating less to ration food and to save toilet paper has been a normal occurrence in our home. We have learned how to be more frugal and leave enough of whatever it is for the next person," he said.
Please go away, but also, I miss you.
Reported by freshman Addie Vallier
A text pops up on my phone with a bzzzzz. Oh no. My heart freezes. It's the question: wanna hang out?
What do I say? I would, you see, except I'm really enjoying this book, there's coffee brewing, the sun is shining…it's not that I don't want to hang out, but…
Social distancing is an introvert's answered prayer, and an extrovert's worst nightmare.  What's the difference?
According to Andreas Kluth, of Bloomberg Opinion, "These personalities…have nothing to do with being shy or being a leader Instead, the difference lies in what, cognitively, somebody finds stimulating as opposed to exhausting. Extroverts need other people and their chitchat to get energy. When they're alone they soon feel deflated.
Introverts are the opposite. They're drained by the random noise of small talk…to recharge their batteries, introverts need to be alone, or with a few people whom they know intimately. They like thinking, reading, tinkering or discussing something in depth. And good things can be found when going deep."
As an introvert, I've been taking social distancing as a wonderful opportunity to refill my tank and rest up for when social interaction inevitably becomes normal again. But how are extroverts coping with being cooped up at home? I did some research and spoke to both personality types to find out. I texted friends and family as well as conducting a Facebook survey.
I was most interested in mental health. How has this prolonged period of social distance affected our moods and emotions? According to the New York Times, just two weeks in quarantine can have profound impact on mental illness symptoms like depressed thoughts, disturbed sleeping and eating patterns, and anxious or overwhelmed feelings. I figured more extroverts would experience these symptoms because of their need to socialize in order to refresh – when I go too long without time alone, it affects my mood immensely.
Sure enough, extroverts claimed they feel tired, drained, unmotivated or even depressed, while introverts described being busy and enjoying the time at home.
Extrovert Ruth Ann Crossett says, "When the quarantine first started, it really brought me down emotionally. I tend to feel what others are feeling around me, even if I don't know them."
Senior Hannah Berry agrees. "Some days, I'm hopeful and optimistic; other days, I'm really depressed. This is the hardest thing I've ever done."
Ayanna Petersen, 15, of Excelsior Springs, describes herself as "more extroverted." During social distancing, she says, "I haven't been my normal self. I've been getting really sad and lonely, and super bored." Petersen attends Northland Christian Academy, which has already shuttered its' doors for the remainder of the year. "I can't see my friends anymore," she said. "I'm just excited for this whole thing to be over."
Introvert Phil D'Angelo takes the opposite stance. "People time drains the life out of me! I think I wouldn't mind full quarantine."
A common theme that emerged regardless of personality type was enjoying newfound time spent with family. Many also chose optimism, claiming looking on the bright side was helping them power through.
Introvert Beth Snider says her mental state has gone from "worry about the future, back to peace and confusion." She says that she is "loving the quarantine! It allows me to be at home with all the people I love."
Extrovert Gabriela Hickox says she loves that this time has made her family bonds stronger.
Chloe Morgan, describes herself as an "extroverted introvert," who enjoys socializing but needs alone time to recharge. "For every negative there is also a positive," Morgan said. "I've been able to spend a lot more time with my family. I've had more time to do things I like. I think the best way to get through this is to try to think about the positives and use this time to reconnect and figure things out."
But not everyone is lucky enough to be among family. People expressed feelings of loneliness, fear, confusion, and concern for loved ones that live far away.
In these uncertain times, many find themselves in the same heartbreaking situation as "mostly extrovert" Bill Yeazel. Yeazel's wife is stuck in Connecticut with her daughter, while he is in Kansas. Through it all, he finds ways to stay connected. "I often fall asleep with Facetime and my wife. We fall asleep with the phones looking at each other. We will whisper to each other sometimes. It is a benefit of the modern age."
Movingly, Yeazel says, "I miss my wife. I miss the people here in the KC area. I am currently quarantined away from my wife. I am alone in the house."
People cope with tragedy in different ways. Some are picking up new hobbies, like running, puzzles or baking. Others struggle to find energy to do even basic tasks.
Over the past few weeks we've watched the world shut down piece by piece. Shuttered doors and empty grocery shore shelves seem like a metaphor for our newly vacant time. We've experienced profound disappointment, dread, anxiety and grief. Some may wonder, why is this worth it?
Bill Yeazel took the time to offer some advice. "My friend Saverio reminded me that our parents fought in the Second World War. They sacrificed. They all sacrificed. We must rise to this occasion, this new challenge. We need leadership most of all."
He recommended the public educate themselves. "Please spread this; Youtube, TedTalks. Bill Gates: The Next Epidemic – We're Not Ready. Watch it."
Introvert or extrovert, everyone is being called to make enormous sacrifices, and these sacrifices will only get harder in the coming weeks. But if we are willing and able to make them, we could save millions of lives.
I can think of no more selfless act.
I received a comment from a nurse that puts the whole thing in perspective, reminding us that these sacrifices are not empty.
Christin Mayfield said, "All nurses are experiencing Pre Traumatic Stress Disorder right now. It's legit and real. The anxiety at work is so bad. You can cut the tension with a knife. I'm afraid I'll bring something home to my family. I find myself angry with complete strangers because they aren't…taking this seriously. I know this will cost lives and trauma for families and fellow healthcare workers."
Nurses and doctors are at the front lines in this fight – but we're the ones that load the guns. The best way to honor our healthcare heroes is to stay home, stay safe and take care of ourselves. To do so is also to care for everyone else.
Most of all, remember: no matter your personality, nationality, gender or age, we're all united against a common enemy.
You see, many of us are lonely. But none of us are alone.
Because everyone is experiencing the same thing. We're all on each other's side now, maybe for the first time in my lifetime. We're on each other's side.
The Pandemic is affecting local farmers.
Reported by senior Stone Pollard
 The amount of food in the United States right now might surprise you. Restaurants made up fifty percent of Kansas City residents' dinner from night to night. So, restaurants closing their lobbies hurts.
To a greater extent, local farmers are hurting as well. Local farmers don't have any idea where they are going to put their products now that sales at restaurants have slowed. Though as people move away from eating out, they will see more of this local farming produce at their local groceries because some have resorted to going to the local grocers in Kansas City, while most of the bigger farms are able to survive off the farmers market. Farmers markets around the country have been spacing their stations apart more.
To even add more fuel to the fire, last year's floods could potentially lead to a food shortage in certain crops, the levees farmers relied on have still yet to be repaired. The Missouri Department of Agriculture is monitoring the situation closely and has told farmers and farm hands to be on the job as food supply is very important right now.
Along with this a lot of the State regulating bodies have relaxed their rules in certain industries, with agriculture they are allowing trucks to haul bigger loads of food. The Department of Agriculture is even helping farmers who only sold to restaurants get their footing during this pandemic and into the consumers side of the business.
Right now, the virus is making a lot of farmers and hyperlocal farmers change the way they are operating. The food industry is doing the best it can in Kansas City, some restaurants have even started to just serve hospital workers, homeless, or are giving out meals for free. With the decline in hours, tips, and revenue, it's going to be hard to see a lot of good businesses go under.
There are problems and solutions.
Reported by freshman Zander Thompson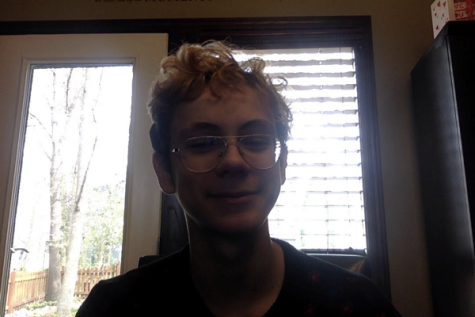 At this point in time there are a lot of concerns about the future with COVID-19 going around, but people are doing their part to help stop or get rid of this disease in their own way. But others have problems of their own they need to answer before they can help others.
For example, my Dad's job closed for 30 days because of the Corona outbreak but in response to it he is actively looking for a new job to help support our family. "It's going to be difficult and some trial and error, but it's not impossible, we will survive this," he said.
My mother, on the other hand, has already solved her problem. She works in direct sales for Swarovski Crystals but since people are more focused on essential needs, they're not buying jewelry. So, she got into contact with one of her friends and applied at the nearest Target.
She was interviewed by a manager who explained the store's growing needs. "I'm glad you applied here because we NEED people to help restock shelves." She was hired immediately and now she works at Target to help keep our family happy and healthy financially.
Also, with our family being stuck indoors we tend to get bored easily so we are combatting that. We have family game/movie night.  My brother and I have been keeping journals about how we feel during this crisis so in the future my children and my grandchildren could learn about this event, even after it's all over.
It's a Struggle.
Reported by junior Megan Paterson
Imagine your whole senior or junior year of high school or college was taken away from you. Your walk across the stage you have been waiting thirteen years to do, or your college nationals, or important events you had coming up is taken away.
Due to the coronavirus all schools have shut their doors in the hope to stop the spread after spring break. Many students are having a hard time with the online school that is the alternative like Katelyn Paterson, a freshman at Iowa Central Community college.
"Due to the virus, I'm doing online school which is a little harder, I don't get the face to face that you need also it is harder to focus because you don't have the motivation at home as you do in class."
As well as online school many students are devastated with the loss of important events that were supposed to take place but were canceled due to the coronavirus.
"I'm devastated that they canceled my senior skip day that was also on my birthday," senior Brooklyn May said.  "I'm sad I can't spend the day with my friends and experience the seniority I have been waiting for."
Many students are struggling with grades, and devastation of  this year in high school or college being ruined. They are forced to take their education into their own hands in the hope to maintain the status of their school work that they would be originally doing in school. They are no longer allowed to see their friends and are forced to sit at home and wait.
"I'm devastated that my junior baseball season was canceled," junior Parker Campbell said. "I don't get the opportunity to play with all my friends."
Many students like Parker were also denied their sport season which some work tirelessly at for many years. All in all, many students are struggling with their new way of living for the rest of this school year.
Local businesses are adapting.
Reported by sophomore Alex Klein
Local businesses are struggling to get customers and to run smoothly because of the social distancing policy. A local company, Mid- America Merchandising Incorporated (MMI), provides services for companies that incentivize their employees, customers, or advertise their brands.
"Sales are dropping like a rock. Our salespeople are not able to physically go out to call on customers," MMI President, Thomas Barnett said. "The sales have been affected the most during this virus.
As businesses are not operating in the "norm", people are not as concerned about buying promotional products.  People are most concerned about saving their workforce both financially and physically.
"Unfortunately, that leaves us on the backburner with our clients," MMI CEO Lisa Klein said. There are concerns this pandemic is not going to just blow over.
"The surge is so unprecedented in historical terms that it essentially defies efforts to forecast where the economy may go in the future," Vox Magazine claims. People are losing faith in business at this time.
Uncertainty always upsets the market.  This is a unique time in the market in which the Dow dropped significantly due to the impact of COVID-19.  People fear that businesses will not be as equitable because they are losing sales.  Thus, people sold off stocks to dump their portfolio to get out before things were worse.
"Unfortunately, by doing this, people made things worse," Klein explained.
Although workers are staying home, they are doing everything they can to keep things running.  "To prepare for COVID-19, my Director of IT and I have given all office personnel the ability to telecommute from home," Klein said.  "We have all stayed connected through the use of Microsoft Teams, and other online applications.  This has helped us to maintain constant communication, despite the physical distance.  Additionally, our warehouse is fully operational, but only one worker is present to pick, pack, and ship orders.  This ensures that he is safe as he is not coming into contact with others." Klein explained.
Providing for the safety of employees and customers is of utmost importance.
"As a business owner, and being in the over 60 group, I am worried that people may go out too soon," Barnett said. "You are living in a unique time in history.  It is particularly important that kids obey social distancing.  Kids think that they won't get it, and they may be right.  However, they are exposing others who are at risk by going out too soon.  I hope after April, this will all be over.  Hopefully there will be a vaccine next year in the case that this comes back," Barnett said.
Don't be stupid.
Reported by junior Mason Heaton
As the Coronavirus spreads and America feels helpless, people fail to see just how badly local stores are treated. From Dollar General to Price Chopper, no one seems to be getting a break. It has been obvious these past weeks that people have been hoarding certain items, such as toilet paper and hand sanitizer. But, what hasn't been so obvious are the other things that people are either hoarding or buying in bulk like cereal, milk, eggs and other food items that last weeks to months.
Though it seems harmless to do this, it's dangerous to the personal and financial aspects of each store.
Despite the growing risk of COVID-19 spreading, people are still shopping at places like Dollar General.  As heard from first hand reports from a Gladstone Dollar General's store manager, people cough into their hands and then hand their cashier money to pay for whatever items they have.
The situation at Gladstone's Price Chopper is a little different. Shelves are getting emptied and the workers are stalked as they stock the shelves. The dairy manager of the Price Chopper said the problems have gotten so bad that they've implemented a rule that a single customer can only purchase one carton of eggs.
"People are stupid," the dairy manager said. The evidence he gives for this statement is convincing. He described one customer who came in alone and wanted to buy eggs for himself and his elderly mother. Due to the new rule, he could only get one carton. Despite this, he tried to negotiate different ways to buy eggs for his mother too, but nothing he said worked in the end.
The conclusion to be gained from all of this is that people need to stay home, wash their hands and stay clean and healthy. They should only go to stores for things that are absolutely essential to their survival during these troubling times.
Big questions remain about re-opening businesses.
Reported by sophomore Elle Evans
The Coronavirus, also referred to as COVID-19, has definitely been affecting people in different ways. Jobs as small as babysitting or cleaning a yard have even been affected. For others, though, it may not bother them at all.
Sophomore Marcus McKinney mows lawns as his job, and fortunately, the quarantine has not had a big effect on him. "It's not a big deal," McKinney stated. "I just do it to make some pocket money until I can get a real job, so you could kind of say that I look forward to doing it."
Stores as small as retail and bigger businesses have been shutting down due to the pandemic as well. According to the CNBC, "There could be more than 15,000 store closures announced by retailers in 2020, in large part because of the pandemic, according to Coresight Research CEO and founder Deborah Weinswig." Many of these stores will be shut down for months, or until further notice, which is something most of them never expected would have to happen.
It is still an issue for some places wondering when they will be able to reopen again.
"We closed our doors on the 20th of March and was told we may reopen April 1st," Five Below manager Michelle Edwards stated. "As of yet, I haven't heard anything."
Many employees are still continuing to be laid off because it remains a big uncertainty when doors will be able to reopen again.
"We are worried if we will continue getting paid or if layoffs are coming up," Edwards said. "The crew members that are out of high school can file for unemployment, but what about the younger ones – it's a big question," she said.
Mo. and N.Y. Attys. Gen. take televangelist Jim Bakker to court over dodgy COVID-19 cures.
Reported by junior Grant Ferguson
Televangelist Jim Bakker is seen holding up a blue and silver bottle labeled "Silver Solution", as he gazed intently at the bottle, he questioned the woman sitting next to him saying, "This influenza that is now circling around the globe… you're saying that this Silver Solution would be effective.", he said on the February 12 edition of his namesake TV show, The Jim Bakker Show. This was the question he posed to his quest, the so-called "natural health expert" Sherrill Sellman falsely implied that Silver Solution would be effective. As of now there are at least 600,000 cases of COVID-19 worldwide, more than all the population of Wyoming, there is no known treatment or cure for COVID 19.
"Well, let's say it hasn't been tested on this strain of the coronavirus, but it has been tested on other strains of the coronavirus and has been able to eliminate it within 12 hours," Sellman says "Totally eliminate it. Kills it. Deactivates it." She continues by saying Silver Solution "has been proven by the government that it has the ability to kill every pathogen it has ever been tested on, including SARS and HIV," an on-screen message said Four 4-ounce bottles of the solution could be yours for only $80.
While Bakker may have seen this as a good idea to generate some money, the state and feds don't see it that way, that is because State and Federal law prohibits selling a fake cure. On March 10, the state of Missouri sued Bakker and his production company to stop them from selling or advertising Silver Solution as a COVID-19 treatment.
The Missouri Attorney General's office said in its application for a temporary restraining order that "Bakker and Morningside Church Productions have violated Missouri law by "falsely promising to consumers that Silver Solution can cure, eliminate, kill or deactivate coronavirus and/or boost elderly consumers' immune system and help keep them healthy when there is, in fact, no vaccine, pill, potion or other product available to treat or cure coronavirus disease 2019," Bakker and his production are based in Missouri, specifically Branson.
Bakker gained fame in the 70s and 80s as the presenter of the Praise the Lord Club, a Christian television programme he founded with his then-wife, Tammy Faye. He eventually resigned from PTL after a sex scandal and several years behind bars for fraud after he was convicted of swindling millions of dollars from his viewers.
Missouri is the first state to file suit against Baker for selling his coronavirus "treatment". Others have also warned Bakker to stop peddling his snake oil; a week before Missouri sued him, the New York Attorney General's office sent a cease-and-desist letter to Bakker, accusing him of defrauding the public. They claim that his segment misled consumers on the effectiveness of Silver Solution product in protecting against the COVID 19 Outbreak giving him ten business days to comply or they would have to take legal action.
Not long after the FDA and FTC warned Bakker that his website and Facebook were selling "unapproved new drugs" Travis Ferguson, a former lawyer said that he had never seen a case like this in recent times, but has heard of cases in the past such as Dr. Joe's Cure-All and Dr. Kellogg's tuberculosis hospital and in other cases where there has been an outbreak in disease. He said also that such an act would be punishable by imprisonment, but it would be incredibly difficult to prove and he does not expect anything much out of this but he said "maybe if he (Bakker) truly believed that this would work" then it could serve as a mitigating factor.

The Bell wants you to remember that everyone is here for you!
 Do you feel unsafe? Are you concerned about a friend? Please report it HERE.
Do you need someone to talk to? Email someone from the  The Counseling Department
Do you need food or other basic needs? Visit the LPS webpage HERE.