Is Pumpkin Spice Actually Nice?
An honest review of fall treats.
    I'm not much of a coffee drinker, which is why I was taken aback, but also intrigued when presented with this review. With this being the first time I've had coffee in years, I set out on an adventure with one goal in mind, to answer the question of why so many people enjoy pumpkin spice flavored drinks and food during the fall season.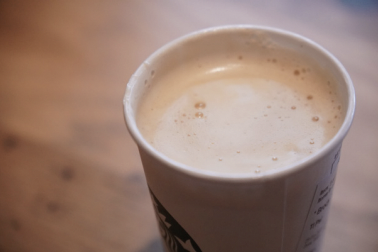 I bought three different items to see the variety in flavors and to see how those flavors were used in different foods or drinks. The first item  was the classic Pumpkin Spice Latte from Starbucks. A 2014 report by Starbucks stated they'd sold over 200 million pumpkin spice lattes since the drink's introduction in 2003. The smallest size latte costs $4 which means it has made at least $800 million. This doesn't even account for the last eight years of sales or the price markups for larger sizes. I didn't think it was as good as I might have expected. There's a certain, indescribable nostalgia I felt when I took a drink. The pumpkin gives it a kick which I appreciate, but what I couldn't ignore while drinking the latte was the overwhelming bitterness. Overall, I give the Pumpkin Spice Latte from Starbucks a 4.5/10.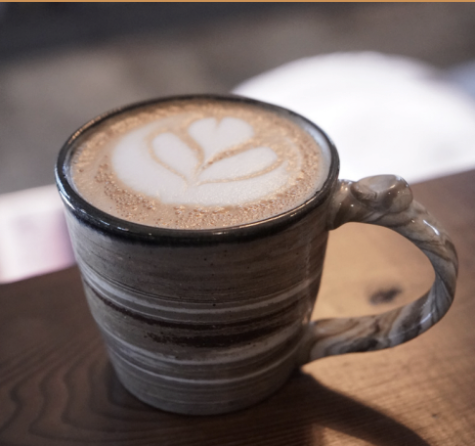 The second item I tried was the Falling Leaves White Mocha from Overflow Coffee House. I liked this one more than the pumpkin spice latte. It had more flavor because of the white chocolate and maple spice. Once again, the positives are mostly the same for this drink, strong flavors, that feeling of nostalgia and the presentation is also much nicer for the mocha as well. Instead of a cup, you get a nice mug and the cream or white chocolate(I'm not sure which it was) on top was shaped like a leaf. It still tasted a bit bitter which I imagine is due to my distaste of coffee but was less bitter than the latte although I felt the mocha was missing something when I drank it. I'm not sure what it needed, but I felt like one missing piece was all that kept it from being my favorite out of the bunch. As a whole, I'd give the Falling Leaves White Mocha a solid 7/10. Overflow was a much nicer experience because they had a very homey study for relaxing, which elevated my overall rating.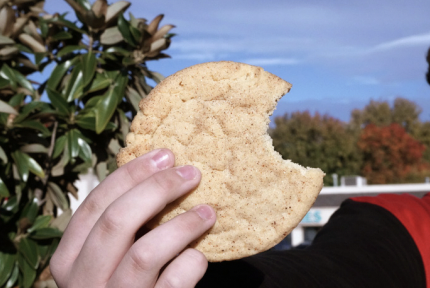 The final item I tried was not a drink, but a cookie. More specifically, a pumpkin spice cookie from Eileen's Colossal Cookies. This was the best item I tried. There's something about the simplicity of a cookie which can't be beat. The balance between flavor and cookie crunch was perfect. There was nothing additional it needed and it made for a great treat. I would give the cookie an excellent 9/10.
   Overall, I can see why people would want to spend large amounts of money on a seasonal treat, but my expectations for some of these treats may have been a little too high. I would probably enjoy the pumpkin spice latte and the mocha if I liked coffee in the first place.
Leave a Comment