Sophomore Elaina Gurung
Gurung expresses her passion for music and cooking.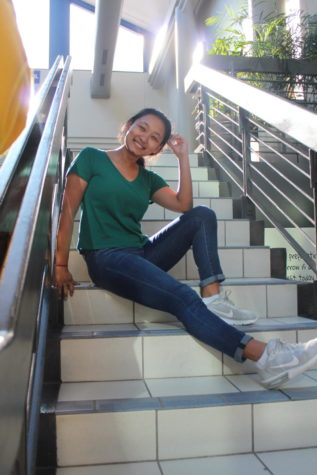 If you look up the word versatile in the dictionary, you might just find a picture of sophomore Elaina Gurung. She is a young woman of many passions and skills, including creating music and cooking.
"I'm interested in almost everything," Gurung said. "I find new things interesting, I find old things interesting, pretty much everything in general."
Her passion for everything she does has translated to success in the classroom.
"Elaina can advocate for herself," history teacher Paul Turner said. "She comes to class, and if she needs extra time, she'll always ask for it. If she wants to know an answer she's willing to ask the question."
Gurung is in choir and plays the piano and ukulele. She's also been dabbling in music production. She finds inspiration in Brendon Urie, lead singer of Panic! At the Disco. Gurung said he's had a big effect on her life, musically and personally.
"Brendon Urie inspires me by making music," Gurung said. "His music paints a story that I love to listen to. I would love to make music like that one day."
Gurung is also bilingual. She can speak Nepali, which is spoken in Nepal, a country between China and India.
"I was born with that environment, so I just kind of picked it up as a second language," Gurung said.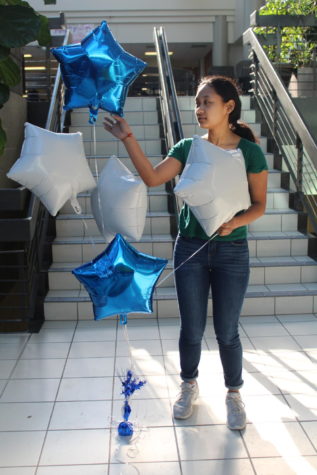 Her heritage helped influenced her love for cooking, which she has been doing since she was very young. She cooked Nepali dishes with her parents and brother, sparking her passion.
"I like to cook new things," Gurung said. "I enjoy learning how to cook foods I've never tried before to see how it tastes."
Many peers appreciate Gurung for her positive attitude.
"Elaina is so optimistic," sophomore Mia Sullivan said. "No matter what, she can always find the sunshine in things. She's always there for me."
During her time at LHS, Gurung is learning things that will stick with her throughout her whole life.
"The most important lesson I've learned is that making mistakes is OK," Gurung said. "When I used to make mistakes I would beat myself up about it but everyone makes mistakes so it's OK."
Gurung's passions are an important part of her life as well.
"If I could do my life over again, I'd focus more on my passions, because sometimes I feel like I stray away from what I really truly love," Gurung said. "I want to follow what I want to do because that's what's important to me."