Junior Elvin Binagi
Language, science, and running motivate Binagi.
Spanish is more than just a language to junior Elvin Binagi. It's now a major part of his life and school career.
Binagi started learning Spanish in eighth grade and his love for the language grew.
He is currently running the National Honor Society. Those four years taking Spanish have helped Binagi grow as a student.
This year he is working to earn the Missouri Seal of Biliteracy certification.
"I'll be reviewing Spanish and using all the resources that I can. Mrs. Ruiz has been helping us by going back and reteaching our past notes," Binagi said.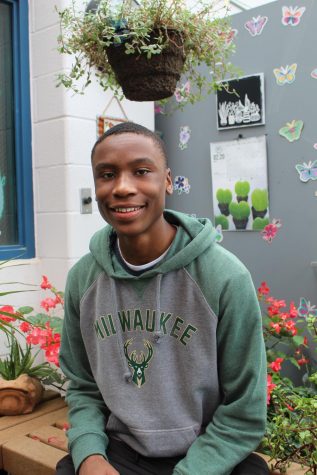 What a lot of people don't know about Binagi is that he is fluent in Swahili, which has helped in taking Spanish because he is familiar with having to learn new languages. His parents are from a country in East Africa and that has played an important role in his life.
"Both of my parents are from Tanzania. I was born here in America. My mother came here in 2001 and my dad came here in the 90's," Binagi said.
Taking Spanish led to Binagi to meet his friend, junior Rebecca Davisson.
"We met in Spanish our freshman year, then we continued to have classes the rest of our high school career," Davisson said. "He's the definition of hard work. He's a very diligent worker and he gets his stuff done."
In addition to Spanish, Binagi has a passion for track and field.
He trains year-round for track by running and lifting weights over the summer, along with preseason training for the high school.
"I only run the 400 meter," Binagi said. "I enjoy running primarily because I'm bettering myself. My favorite thing to do is go and take down my time."
Binagi's also enjoys science which led him to choose a career path in the medical field.
"Since I was in the fourth grade I've always thought it would be fun to be a doctor but then as I got older, I learned more about the sciences," Binagi said. "I really like the science department here at Liberty and how they push me. I enjoy the teachers and the material they teach, and that made me want to become a doctor."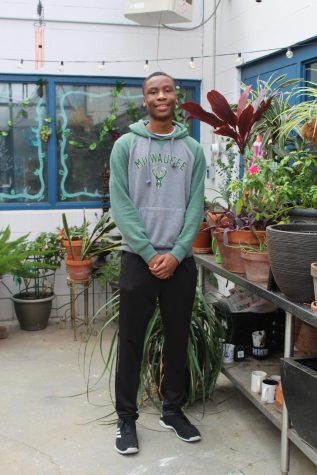 Science teacher Aaron Hohn is able to imagine Binagi's future.
"Elvin has a great a tremendous drive and limitless potential," Hohn said. "He lifts those around him and doesn't try to steal the spotlight. He's just as happy to see you succeed regardless of his circumstances. I can't wait to see what this young man invests his talents and accomplishes."