Senior Gabby Ryal
Senior Gabby Ryal opens up about her aspirations for teaching.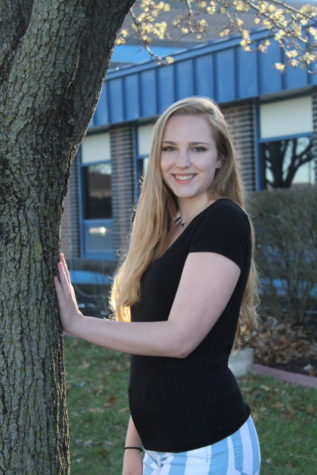 In one fateful summer, senior Gabby Ryal's future and life took an upturn.
It all started when she started volunteering at Miracle Hills Ranch in Bethany, Missouri, when she was in middle school. It was there, working at a camp for foster children and one for children whose parents are imprisoned, where Ryal's passion for children and teaching began.
"I was trying to figure out what profession I could go into where I could help them and have an effect on their lives," Ryal said. "Teaching struck out to me because I can be a part of their learning and growing and raising up the next generation of leaders."
Ryal babysits, mentors fifth graders and is in the Educational Internship Program (EIP). For two hours of the day, she works in Jill Eltistie's second-grade classroom at Manor Hill Elementary.
One of her EIP students recently had an outburst, which resulted in a critical learning moment for Ryal.
"Being in that classroom, being in that moment, was a huge learning experience for me," Ryal said. "I got to see how the teacher handled it, how I needed to handle it and the protocol that went on. That was the biggest learning experience I've had."
Senior Shelby Erickson, a longtime friend of Ryal's since middle school, admires Ryal for her enthusiasm for teaching.
"She just has that heart for kids and she recognizes the need in the education system," Erickson said. "She wants to make a difference in young people's lives."
Ryal will attend Northwest Missouri State University in the fall to get her teaching degree. She will get the chance to work in a classroom her freshman year.
"Teaching is kind of a 'roll with the punches' job," Ryal said. "Learning how to teach is important, but the best way to learn as a teacher is to be in the classroom and have the experience."
In addition to teaching, Ryal also has a passion for music. She plays the violin, piano and ukulele and is in LHS's concert and chamber choir and KC Metro All- District Women's Choir.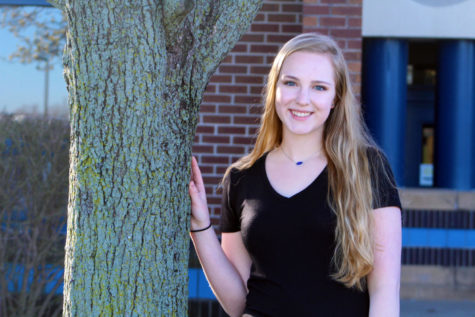 "She's a conductor's dream in rehearsal because she's always very attentive," choir teacher Rika Heruth said. "She's a really beautiful presence in the room, as well as a very talented presence in the room."
Ryal's favorite quote is by author Hans Christian Andersen: "When words fail, music speaks." She feels she resonates with this quote because when she has trouble translating and communicating her feelings, music always gets the message across.
Because both of her parents sing, Ryal said she feels music is now a part of her.
"What I love about music is its ability to transport you to a different place," Ryal said. "That really helps me move forward through those tough times and propel me during the good times as well."