Senior Devante Haros
Senior Devante Haros looks back on his high school legacy.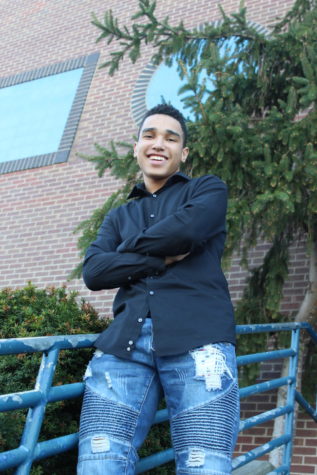 Senior Devante Haros has been at LHS for two years. Moving from Bonner Springs, Kansas would be a rough transition for most students, but Haros saw the move as an opportunity for growth.
"The move was a big change," Haros said. "That school was really small. This school is 4 times bigger than Bonner Springs, so there are more opportunities here. If I stayed there I would have never found the KC Tech program."
The KC Tech Academy is a training opportunity offered to high school students by Metropolitan Community Colleges is just one of the many things that Haros is passionate about. The program is available only to students who pass the AccuPlacer test, and Haros is the only LHS student in attendance.
"I'm actually already in college because I go to MCC for the KC Tech Academy," Haros said. "I submitted my contract to the people who sponsor it, and I'm making 19 dollars an hour now. Next year I'll be making around 24 dollars an hour. My first day is June 1, but until then I'm working at Dollar General."
The KC Tech Academy wasn't always Haros's post-graduation plan. His application for the program was spontaneous and made him rethink the path he was originally interested in.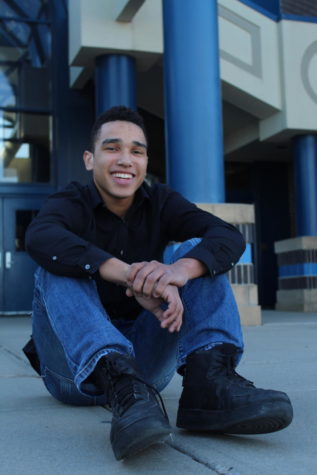 "I considered going into the military before I found the KC Tech Academy. I wanted to join the national guard so that they could pay for my college, but then right before I was going to sign up I found out about the KC Tech Academy."
In addition to his educational pursuits, athletics are important to Haros. Dedicating himself to sports has made high school more enjoyable for him.
"My favorite memory would have to be football," Haros said. "I loved just being out there on the field. I loved all of the energy and getting hyped up."
Senioritis is a common problem many seniors face during their last few months of school, and Haros has found his own method of pushing through.
"I don't think about graduating because it's only going to make the high school timeline seem longer," Haros said. "It's just like when you're at work, you don't want to look at the clock. Make the best out of it and don't think about it so much."
Haros has formed strong connections throughout his time at LHS, including a bond with math teacher Eniola Ajayi.
"His positive attitude really made him stand out in class," Ajayi said. "I had him in Algebra II, and he worked really hard. He has a great sense of humor and when he puts his mind to something he has an awesome work ethic."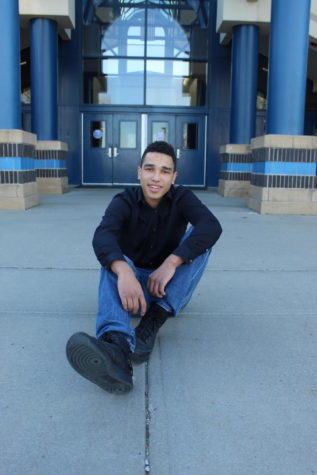 Senior Jr Martin said that there are many positive things that set Haros apart from the rest of the school.
"He's a really nice guy in general, he cares about people and puts other people's feelings before his own," Martin said. "He is completely himself. Most people come to school and socialize, but he comes to school and he gets all of his stuff done."