Freshman Jack VanSickle
VanSickle shares how he started his business QuinTrinity.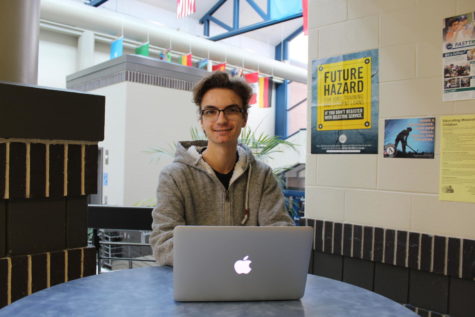 The dream of starting a business is appealing to many. However, most entrepreneurs realize early on that getting a business up and running is no simple task. This was something freshman Jack VanSickle learned when starting his business QuinTrinity.
It all started in November 2018 when he and the cofounder of QuinTrinity came up with the idea to sell 3D printed optical illusions. They created a website, designed the optical illusions, came up with the name and got the business running.
You can imagine their disappointment when they made zero sales. VanSickle and his cofounder, who later decided to leave the company, were extremely discouraged.
"It's hard to train your self-esteem when you don't start making sales at first," VanSickle said. "I told myself I wanted to quit many, many times, and I got very close. I poured hundred of dollars into this company to absolutely no avail."
Resisting the urge to give up, VanSickle persevered on, adding more products, forming partnerships with manufacturing companies and even getting a partnership with eBay. QuinTrinity now sells everything from watches to electronics on their website and eBay.
VanSickle hopes to keep the company going through his senior year of high school and has many goals for QuinTrinity.
"This year we hope to market on Amazon and eBay and be a top seller on both sites," VanSickle said. "We want to have at least one product that becomes a bestseller or be on one of the first pages on eBay."
VanSickle recognizes this was no easy journey and emphasizes the importance of celebrating small victories.
"Once we started a partnership with eBay and started marketing on there, I got my first sale, and I remember I yelled, 'I made a sale!' as loud as I could," Vansickle said. "From then on I felt like we started becoming more successful. We have reviews and are now a 4 ½ star seller."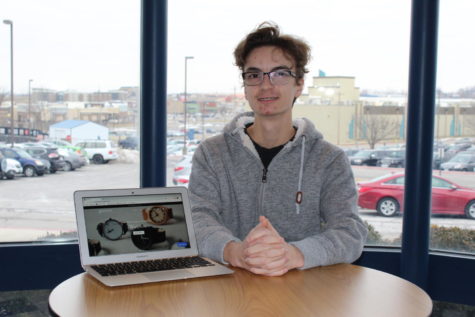 QuinTrinity's marketing manager and VanSickle's friend, freshman Eli Jolly, thinks highly of him.
"He will probably be the next Mark Zuckerberg," Jolly said. "He is really dependable, smart and funny. He will always find a punchline in anything. He's a really awesome dude and a good friend."
VanSickle is thankful for the help and support of his friends and family.
"The most rewarding part of owning a business usually isn't the sales but what you learn through the experience and being able to have a relationship with the two people I hired," VanSickle said.
Math teacher Sandra Ragan notices VanSickle's dedication in class.
"Jack is dependable, helpful and hardworking," Ragan said. "He goes the extra mile and is really just a joy to have in class."
VanSickle has advice for anyone hoping to start their own business.
"Don't be discouraged. You really just have to set a goal and stick to that goal," VanSickle said. "If you persevere as much as you can, you will make it. Don't give up. Giving up is the worst thing you can do."