Senior Malae Selepeo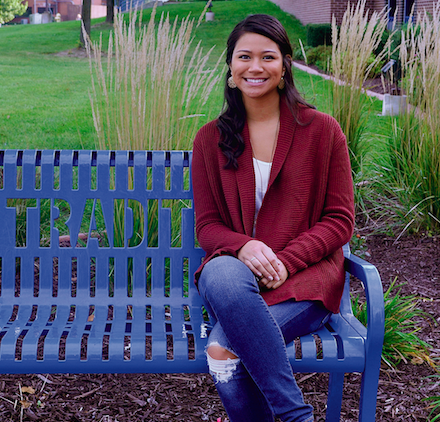 Hang on for a minute...we're trying to find some more stories you might like.
What do you do outside of school?
"I work a lot at Jimmy John's. I like to go to sporting events like Sporting KC Games, [but] I don't really watch anything else. My sisters both play sports. Sina and Nese both play basketball, [and] Nese plays soccer. My family is very sport-oriented so I spend my time watching them."
Who is someone you look up to?
"Honestly, my mom [because] she does a lot. She works twelve hours a day everyday, Monday through Friday. She has to run my sisters to basketball practice, soccer practice, or any practice that they have. She has to worry about dinner and everything [else] a mom has to do. I don't know how she does it some days. We're crazy, so I don't know how she handles all of us. We have our ups and our downs, but at the end of the day, no matter what happens, we're always together."
Is there anything interesting about you that not a lot of people know about?
"A lot of people assume that I am Hawaiian, but my mom is from American Samoa, and my Dad is from Saipan, also known as Guam. American Samoa is on an island by Hawaii, and Saipan is by the Japanese Islands."
Chris Murphy Math Teacher
What are your thoughts on Malae?
"I have know Malae for three years. I didn't even have her in class the first year I met her, she came into my classroom for a study hall. That's how I got to know her. She's one of those people that every time I see her, she always says "Hi" and she always has a smile on her face. This year I have her in class and she's fun to have in class and does well in it. She's just one of those people that it's hard to be negative around."