Junior Zach Garland-Foster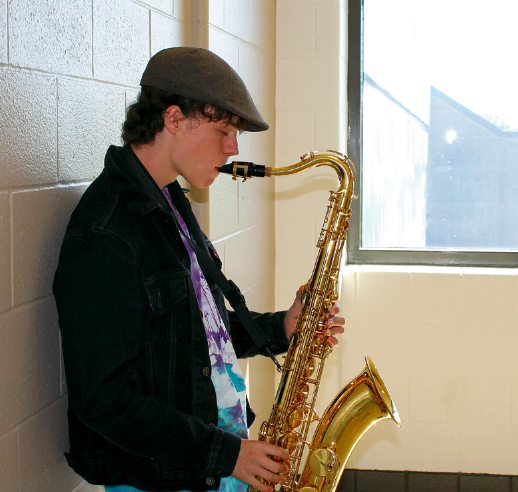 Hang on for a minute...we're trying to find some more stories you might like.
What are your passions and hobbies?
I've been playing for about four or five years. I play seven instruments total. I play saxophone, clarinet, flute, guitar, bass, piano and vocal. I do Boy Scouts too. I don't do a whole lot outside of it. I'm going to get my Eagle Scout in a month. I played at the Coffman Center on July 10 this summer. It was really fun; I got to play with some really great musicians. I composed my own song it was called "The Luckiest Man in the World" and it was just a cute little jazz song. [Besides that] I just sat around my house and practiced my saxophone."
Who inspires you?
"[I am inspired by] Cannonball Adderley, John Coltrane, Charlie Bird Parker, Frank Sinatra, Cole Porter. I like these jazz guys because I like the way they use cords and how they write music I like how certain people sound. Outside of jazz I like really intense music."
What do you want to do after high school?
"I hope to play in college. I've really been looking at UMKC, but UMKC is my [backup] college if none of my other college choices work. I want to find a college with a good jazz scene around it. Optimally I would like to go to a place like Berkley or North Texas State. I want to go on tour in my younger years like from when I'm 20 to when I'm like 40."
Edward Owen's thoughts on Zach:
"Zach is an energetic, enthusiastic and talented young man.  He contributes great things to our band program in lots of ways – he plays in our marching band, concert band, jazz band, and even helped form a jazz combo this fall.  I am very pleased to have the opportunity to work with him on so many different levels of music."