New Counselor in Town
Mindy Beard and Tim Anderson discuss the change in counseling staff.
You may have heard about the change in staff members in the Liberty High School counseling department, but what actually changed?
Tim Anderson
After sixteen years in the LPS district and three years at LHS, Tim Anderson made the transition from counselor to a new position called Career Navigator.
As Career Navigator, Anderson helps students find new opportunities and open students up to new career paths.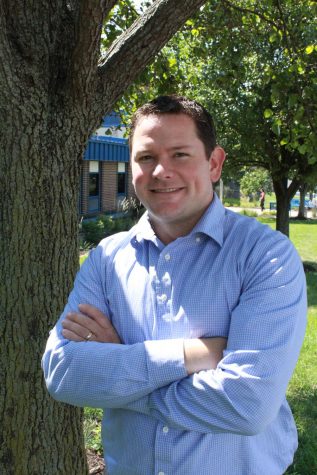 He attributes his struggles moving forward after high school to his school counselor not having the resources needed to help him transition from high school into adulthood.
"I think over time I realized I didn't feel very prepared going into my education, and I wanted my experiences to help other people," Anderson said.
Anderson decided to make this change to try to prevent LHS students from facing the struggles of preparing for life after high school as he did.
"I've always enjoyed helping people make connections to the next steps," Anderson said, "Whether that's a career, or gaining experience by getting out in the community and experiencing things. I've always appreciated that style of learning, I feel like it's really impactful. To be able to facilitate that for students I think is joyful."
Anderson has helped many students mature, one is junior Kendall Stowell.
"He helped me grow as a person. In the beginning, I was a bit shy and I'm not anymore," Stowell said, "So he has helped me greatly, like open myself up more to people."
Other than helping people mature, Anderson helps people find other ways to become involved.
"We have students doing internships this week that are going to come back tomorrow and tell me all about how their week went. I think that's pretty cool, hearing those experiences," Anderson said, "My favorite thing about my job is seeing students have great experiences and making connections. I have information that comes in all the time, and for me to be able to turn around and give that to a student who's interested is a pretty good feeling."
Mindy Beard
Mindy Beard, after wanting to work in Liberty for many years, joined the LHS counseling team after leaving Truman High School in Independence, Missouri.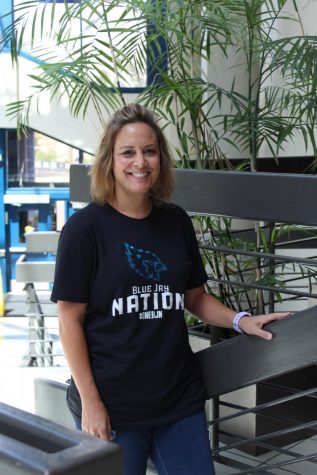 "In high school, I thought I wanted to be a clinical counselor but once I finished all my schooling, I figured out I liked the education setting," Beard said, "I worked at a college first as a counselor and then came to high school because I liked high school-aged kids."
In addition to being a new counselor, Beard has also undertaken running the Student Ambassador program.
"I've been a school counselor for a while, but I've always wanted to work in Liberty," Beard said. "I live here, and I have a son that goes to Liberty North, so I thought this would be a really fun community and place to work."
Student Ambassador senior Elijah Nash already has praise for Beard.
"She doesn't act like a superior figure. A lot of the time she acts like someone who is also on your level. Someone who is not just kind, but also talks to you because they want to talk to you."
Another Student Ambassador, junior Logan Heil, agrees.
"She's passionate about being involved and helping people at the school," Heil said. "She really likes to get involved in everything and just wants to be there. She's really engaged with everything."