Seasonal Sounds
Chamber and Symphonic Orchestra chosen to perform on the local news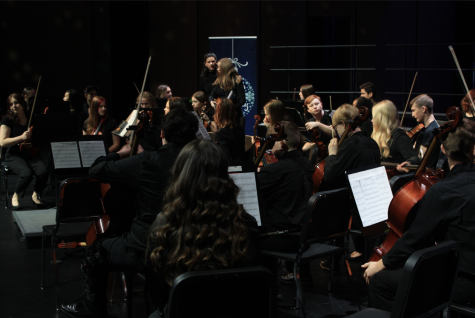 The sound of opening the rosin and pressing it against one's bow. In fifth and seventh hour, sounds emerge, students carefully placing the bow on top of the string instruments, playing smoothly and connecting as the sound plays through the atmosphere. 
  Symphonic and Chamber orchestra being an intensely auditioned class with around 70 students in total, but when they were chosen to perform in KSHB TV the students were filled with joy.  
The Symphonic Orchestra played Feliz Navidad and a Christmas Melody filled with holiday tunes while the Chamber played The Corelli Concerto, "I was very excited to show off what 
I've learned these past years and it was a great kind of progress check for me," Freshman Carmen Tang said.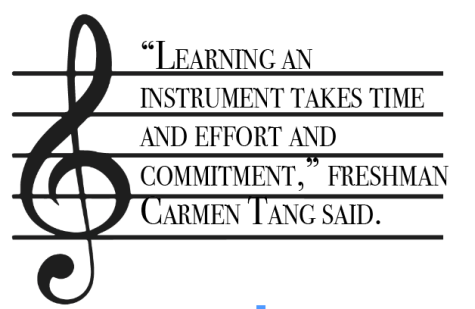 About 130 students are currently in orchestra at LHS, each student is put into a class to fit they're playing better, these classes being Concert, Symphonic, and Chamber. Based on individual preferences, they are able to pick which class they believe will best fit them. 
    The symphonic and chamber orchestra are classes which a student is able to become a member of through a rigorous audition, as around 20 students audition each year, however, very few of them are accepted.
   "I joined the orchestra because of my overall love of classical music, and I just also wanted to be part of something bigger," junior Jordan Huynh said, "I was overall pretty nervous to perform since it will be permanently on the internet for all to see," Huynh said. 
"But I'm definitely lucky that I  was able to do this." 
The orchestra has many things to look forward to in these coming months like Solo and Ensemble Festival, large group state festival, and Spring Concert.
     "I'm extremely proud of my students. My students are just amazing people and humans, they love to play.  I'm excited to give them the opportunity to have this experience," said orchestra director  Michelle Davis. 
"I think it's incredible anytime students get an opportunity to perform. It's an amazing chance for them to just share their talent with our community," Davis said.  
  The performance is to be aired by KSHB TV on Christmas. They will be announcing the time later this month.
Leave a Comment