Kintsugi Bits & Pieces
The Kintsugi magazine finds an outlet for student creative work.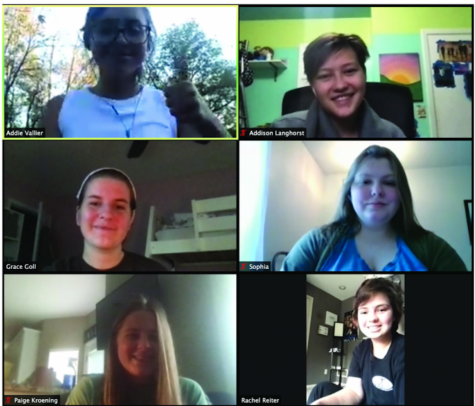 Kintsugi club is a new literary and art magazine created by sophomore Addie Vallier. The magazine allowed a place for students to share their creative work such as creative writing, photography and artwork. Vallier wanted students to get an opportunity to work creatively without the extra pressure of a grade. 
   "She was a freshman last year and she wanted a way for creatives at LHS to have a place to share their work that wasn't an art class, photography class or journalism with no academic component," ELA teacher and sponsor Brian Gehrlein said. "It was run by students with work from students."
   Kintsugi club provided many opportunities for different types of creative students. The subcategories are extensive for every issue and allows for creative range, so almost any artistically inclined student can submit work. 
What to know more? Go to https://www.lhsnews.net
   "We collect poetry, narrative nonfiction, and short stories," Gehrlein said. "We had different kinds of poetry: structured, metered and free verse. Kind of a little bit of everything photography-wise. The categories are still-life, nonmoving, moving, action shots and sports. For art, we did painting, drawing, sculpture and digital media."
  Sophomore Zoe Davis submitted a short story piece last year about a dream gone wrong and reflected about her writing and submitting work.
   "Getting the feedback from my teacher and peers and other people really helped me because it gave me the confidence to be able to write what I do right now," Davis said.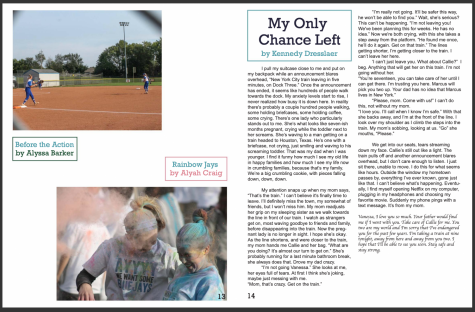 The goal for the Kintsugi Club is not to make creative work feel stressful, but to make it a form of self-expression again. 
   "That's my biggest passion," Gehrlein said. "That we stop thinking about writing as work and school and we think about it as self-expression, identity and life. I need to write constantly, when I stop journaling I can tell a difference. When I'm not being creative I can tell a difference. I don't think a lot of students have found that with writing yet." 
   There are many chances for creatives to share their work with Kintsugi Club. The staff wants to continue with holiday-themed contests like their recent Halloween spooky story contest. The club is also working on a website that should be up for the public soon, where students can read and submit work. The website will be LHSCreate.com. The Kintsugi club is looking for an abundance more submission Gehrlein shares opportunities students have to submit work.
   "If you are someone that likes to write or are interested in writing at all, and you've got something you've written recently or even several years ago dust it off and take a look at it," Gehrlein said. "We would love to see lots of people submit. Not just writers, we want artists and photographers. There's no limit on submissions. The more the merrier."
Leave a Comment