Introducing…Kintsugi
Creative writing club publishes their new literary magazine.
Addison Vallier
May 18, 2020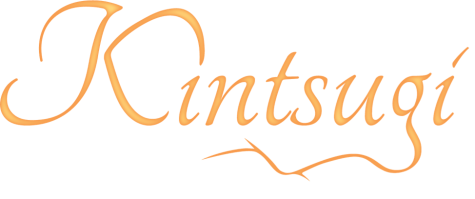 Letter from the Editor
Freshman Addison Vallier
Founder of Kintsugi 
Since I was a child I've been taught to dare to dream. But not simply dream – to translate those dreams into reality. 
What you're about to read is a dream of mine that's become something tangible. I'm so happy to introduce to you Kintsugi, LHS' first creative literature magazine. 
I have been a storyteller since I could talk, a writer since I could hold a pen. So many of us are told we are too young to use our voices. Art is our megaphone. 
Today, since Kintsugi is new to our school, I thought I'd answer some questions you might have. 
What the heck is Kintsugi, though? 
At LHS, there are many outlets for people to express themselves, from theatre to sports to sculpture. Our Newspaper gives a platform to the intelligent, caring, and passionate writers and photographers of our school. But there was something missing. 
LHS needed a place where young creatives could get their voices heard. And that's where Kintsugi comes in. 
Okay, what's with the name?
 I know it's unique but hear me out. "Kintsugi" is a Japanese word referring to the art of repairing broken pottery using gold lacquer, which incorporates the object's brokenness and repair into the design. This ancient technique is much like art: able to shape something broken into something new. 
 Through compiling short stories, poetry, art and photography, our team put together a literary magazine filled with the amazing creativity of LHS students. 
Oh, cool! So how can I join the 'team'? 
Glad you asked! Near the beginning of next year, we'll put out an application. If you want to be a part of bringing Kintsugi to life, fill it out! We're so excited to see what the future will bring. 
Our current staff positions are Marketing, Design team, and Category Editors (short fiction, poetry, creative nonfiction, art and photography). 
How often do you plan on publishing? 
We plan on publishing one fall issue and one spring issue every year. Next year, in 2020-2021, there'll be two magazines for you to enjoy. 
Is it print also, like the Newspaper, or only virtual?
So far, the magazine has only been available digitally, but we may consider print options in the future. 
Who designed the logo? 
Our Director of Design, Addison Langhorst, designed the awesome logo you see above.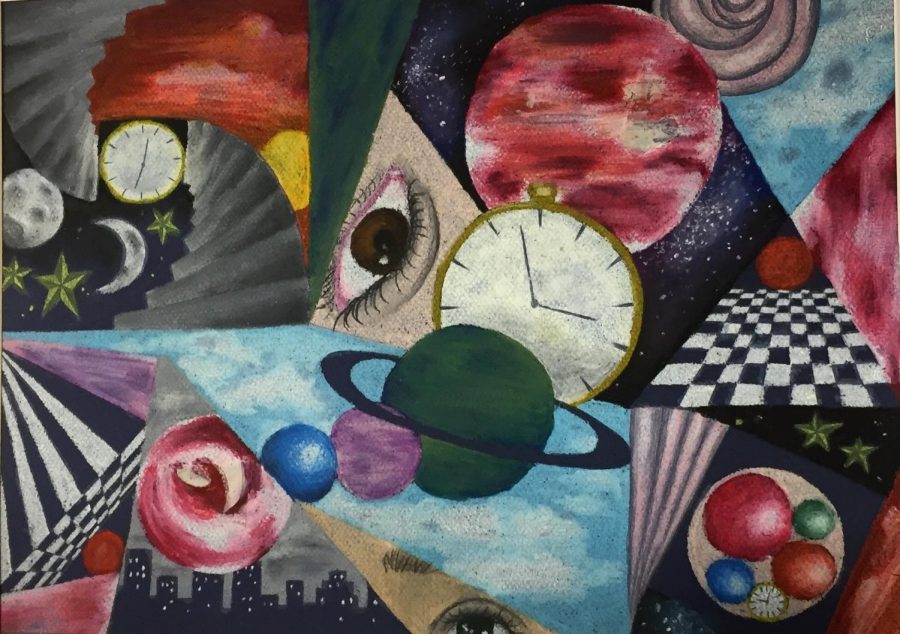 Who designed the cover? 
Our cover is Portals, by senior Paige Hammond, which is also included in the magazine. 
Who was on staff this year? 
Oh, boy! It's time for some thank yous. And since I'm writing about a creative magazine, you better bet I'm going to thank them creatively. 
First off, when this idea came into my head, I talked to Principal April Adams, who helped me get started and showed me what to do. (Thank you, Dr. Adams!) We needed a staff sponsor, and ELA teacher Brian Gehrlein fills that role. 
Gehrlein has worked hard to get this magazine off the ground. He has organized meetings, coordinated communication and basically translated idea into reality. (Thank you, Mr. Gehrlein!) 
Newspaper Adviser Lori Oyler has helped us get a bigger platform through the newspaper and given us a solid format and deadline. (Thank you, Mrs. Oyler!) 
These are the incredible teachers that have helped us in the process of creating Kintsugi…but since the magazine's goal is to be student-driven, how could I forget the students? 
Thank you so much to our first-ever staff; these were weird and challenging times and you stepped right up to the task with passion and energy. 
Freshman Chloe Morgan and sophomore Rachel Reiter were originally our Marketing team. Their task was to get the word out to the world. Because of these crazy circumstances we ended up needing them to pull double duty and help select pieces for the magazine as well. So, Chloe and Rachel –  you are as flexible as Elastigirl and just as super.
Our Short Fiction editors and judges are freshmen Natalie Kessler, Blake Kroening and Morgan, and sophomore Sophia Rakestraw. You picked pieces that, although fictional, seem more real than reality. So, you are as magical as Harry Potter. 
Our Poetry category editors and judges are Reiter and freshmen Kennedy Graham and Jade Garbani. Thank you for your eye for rhythm and verse. You are as talented as Dr. Suess.
Our Photography editors are freshman Hannah Mayfield and senior Bella Cordero. You judged what was the biggest category by far with ease. Photography helps us see the world through the eyes of a camera, illuminating what otherwise would remain unseen. You are as shakin' as a Polaroid Picture. 
Our Art editors are freshmen Grace Goll and Brittney Werbe. You have a natural ability to spot the small details. The art in this magazine is moving, emotional and colorful, and that's because of you. You're as imaginative as Picasso. 
Our Director of Design, sophomore Addison Langhorst, pulled together all these moving pieces and parts to create one unified magazine. Like an 1000-piece puzzle or a cracked vase, you glued everything together. 
And finally, all the students that submitted to our magazine. Keep making art. You are the heartbeat of the world. 
Is there anything else you want to say? 
No, I think that's it… except you can do anything if you set your mind to it,  I'm proud of everyone involved in the magazine, and that you should go read Kintsugi! And have a great summer, Jays.