The Senior Looking Glass
A look at a few seniors' reflections on their experiences as the year comes to a close.
   Graduation, a time where seniors get one final walkthrough to hear their names announced, picking up a diploma handed to them as they walk into their next steps. Families watch with teary eyes as seniors approach the stands with their bright blue gowns. Seniors are beginning to reflect on their high school experience thus far as they prepare for graduation.
   "My favorite memory, so far this year, was all the assemblies and homecoming because they have been the first experiences since COVID-19. Especially with me doing virtual last year, it has been very inspiring and a good way to end my years here," senior Serenity Colwell.
   Some seniors such as William Pierce's favorite memories were made before COVID-19 struck. When this pandemic began students were no longer allowed the same experiences, schools shut down for the rest of the year when everyone first discovered this virus. With that, field trips, performances, plays, musicals, recitals and more were all shut down. 
   "The trip that choir took to Southwest Division of the American Choral Directors Association (SWACDA) was my favorite memory from high school," Pierce said. "We took the trip a week before COVID hit, and went from LHS to Little Rock, Arkansas for the choral convention there."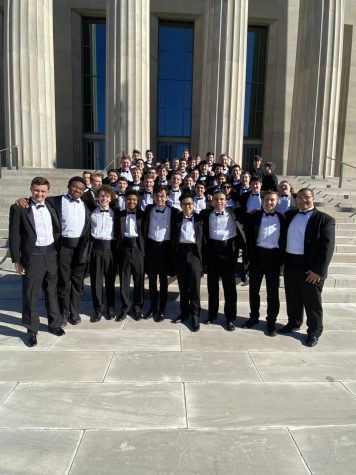 Just like all things in life high school comes with its fair shares of ups and downs. Not all experiences were picture perfect. 
   "If I could change anything about my high school experience, it would be COVID not happening. I know that's a pretty blanketed statement, but it wiped out basically all of my junior year and nothing is normal still, so it sucks we didn't get the usual high school experience," Pierce said. 
    People are constantly changing and evolving, especially when it comes to their perspectives. Different life altering experiences come with new ways of thinking, especially when dealing with a global pandemic.
   "COVID has really changed the perspective I have on school because I didn't used to want to go, but now because I didn't have it before, I have enjoyed being at school every day and I look forward to it," Colwell said.
   Through these big decisions in student's lives it is extremely beneficial to have support in every aspect.
   "The thing I'm looking forward to the most would probably be the freedom with this being my last year. Everyone understands that this is my last year so they're like 'who cares, live your life' but they still make sure you're okay. I felt very supported in my next steps," senior Adeline Herrman said.
   Most students will choose different colleges and different majors. According to Niche.com the most popular college attended in 2020 was the University of California- Los Angeles (UCLA) and according to bestcolleges.com the most common college major is business with the undergraduate degrees in the U.S. being nearly 1 in 5 bachelor's degrees, or 390,600, which were awarded in 2018-19.
   Colwell will be attending Northwest Missouri State University and majoring in elementary education. Herrman is going to Creighton while majoring in health sciences, and Pierce attending Missouri State University in Springfield and will be double majoring in music performance and accounting. 
   "I'm actually terrified for it to end. A lot of my friends are actually younger than me, so I have to leave all of them. I hate that. I'm nervous, but at the same time, I'm also beyond excited for my next steps," Herrman said.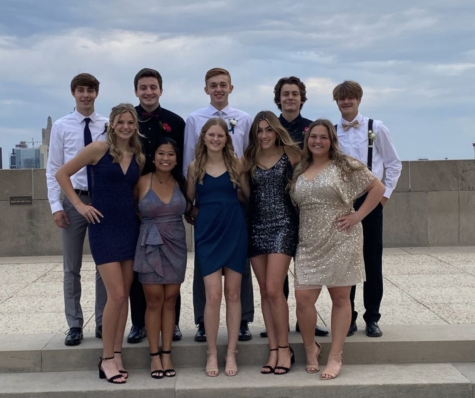 As the year is closing, these three seniors advice to share with the incoming seniors as they prepare to follow in the footsteps of the upperclassmen. All said, the main point being, enjoy it while it lasts.
   "Just go all out. It's your last year of high school so go to every event you can and support every group whether that's baseball, football or the choirs and even something like color guard that isn't advertised as much," Pierce said. "Don't be afraid to go all out, if there's a theme with it don't worry about how you think other people will view you."
   For more information on graduation this year students and family can visit the LHS homepage and scroll until you find a cap that under it states "Senior Dates at a Glance and End of Year Information" where answers to most questions can be found. If you have any remaining questions feel free to contact the student's counselor for more information.
Leave a Comment