Satisfying Subs
A review of four popular sandwich shops in Liberty.
Jimmy John's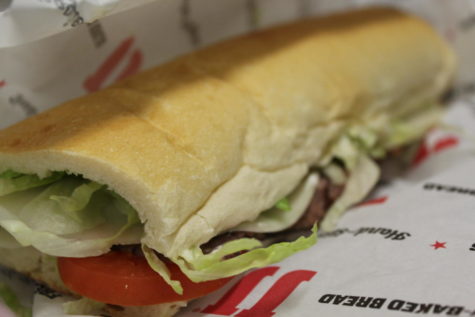 It's safe to say that "freaky fast, so it's freaky fresh" is definitely a slogan Jimmy John's can live up to. Only a couple minutes after ordering, my sandwich was ready in what I believe to be record timing. However, with speed comes a price – the price of a warm sub that is. I had never been to Jimmy Johns before and was surprised that my Original Roast Beef was not heated in any way. The bread holding the sandwich together was arguably the best part of the entire meal. With it's soft yet not over-drying nature, it brought nice flavor to the sub and made it much more enjoyable for its price of $7.34. The shop was calm with a classic black, red and white aesthetic. The area appeared to be very clean, and even though there were few people there at the time, it's a very nice place to grab a sandwich.
Subway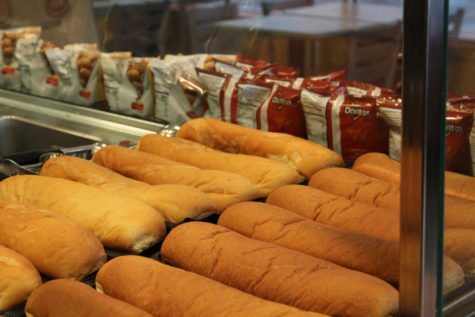 Now, as a long time fan of Subway due to my mother's appreciation for all things cheap, I can confidently say this sandwich shop is known for its freshness and quality food. The environment of the establishment is where I start to see some issues. The tables and floor appeared to be unclean with remnants of previous food purchases staining the surrounding areas. In contrast to this, the staff was very nice and quickly created the meal. My tried and true, the Oven Roasted Chicken, has never failed to amaze my tastebuds. The sandwich comes with warm bread and a slice of chicken topped with your choice of vegetables and condiments. Personally, I like to add lettuce and mayonnaise on my sandwich to create what I believe to be one of the best sandwiches on the menu. No undesirable flavor such as unwanted grease or a surprise topping were detected in the mix. For the price of $5.99, it was thoroughly enjoyable and filling as a meal.
Planet Sub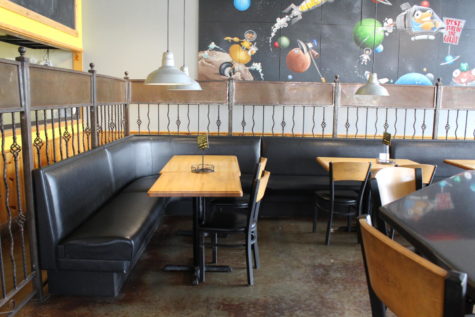 Upon entering Planet Sub for the first time, my eyes immediately went to the bright yellow and red covering the walls. The area was spacious and had diverse elements that made it unlike any sandwich shop I'd ever been in. A painting of the universe, in true Planet Sub fashion, was displayed on the wall behind me near the slightly exposed kitchen. The environment as a whole was clean, and while there was a shortage of customers at the time, it seemed like a calming place to eat a sub. My order arrived about five minutes after it had been placed and I was pleasantly surprised that it was toasted. The Half Ham and Swiss came to a total of $4.99. The sandwich was packed with lettuce, ham, swiss cheese, tomatoes and mayonnaise, all on crispy wheat bread. Everything came together to create an enjoyable flavor with undertones of bacon due to the smoked ham. However, the aftertaste of the sub was slightly unpleasant and did not compare to the actual taste of the ingredients. Overall, the environment and food combined to make a great meal.
Firehouse Subs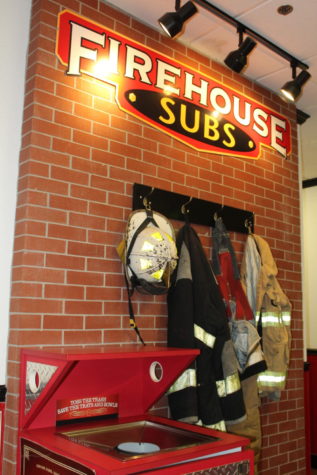 With a combination of hot and cold subs to choose from, it's no question whether Firehouse Subs lives up to its name. This was my first time going to the sub shop and it's safe to say I wasn't disappointed. Upon walking in, I was greeted with friendly smiles. The numerous tables and red decorations tie into the fire station theme. I ordered the well-known Italian sandwich which consists of Genoa salami, pepperoni, Virginia honey ham, melted provolone, Italian dressing and a wide variety of sauces. Upon ordering, the sandwich appeared within five minutes. Presentation-wise, the bread looked toasted and had remnants of grease from the deli meat protruding from it. The downside to having such a packed sandwich is the high probability of it falling apart on you. The Italian, while worth the whole $5.99, wasn't one of my favorites but would incline me to go back to Firehouse Subs.