Prom Prep
Grace Buehler gives the inside scoop on how to properly prepare for prom.
 The Tux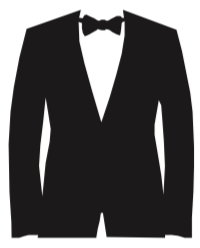 Picking out a tuxedo can be tricky, but with the perfect color combination, you can't go wrong. First, you want to pick out the color of your tux. The most common colors are black, variations of grey, navy and khaki. Next, choose your tie or bowtie, depending on your group or date's colors. After that, you'll need to decide what color shoes, watch and hair style to complete your prom look. Tux shops in the Kansas City Area include Tip Top Tux, Steffington's and Men's Wearhouse.

Best Color Combinations:
Black – red, blue, gold and variations of pink
Grey – green, maroon, white, and royal blue
Navy – light pink, yellow, and lavender
Khaki – teal, light blue and red
The Dress


Choosing your prom dress is finding a combination of a flattering style and a color to compliment your hair as well as your eyes and skin tone. A few popular colors include blue, black, red, white, yellow and pink. There are many places to look for prom dresses in the Kansas City area, including Windsor, Dillards, Stephanie's Bridal Shop, Camille la Vie and online stores such as PromGirl and Lulus. You will want to order your dress to arrive at least a month before the dance.
The Jewelry
The perfect combination of a bracelet, necklace and earrings can top off your prom look.
To complement a strapless neckline, pair it with a short pendant necklace, bracelet and small earrings.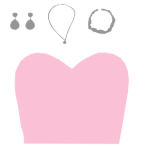 To accentuate a v-neckline, you will want to pair it with drop earrings, a necklace and a bracelet.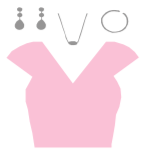 To make a high line neckline pop, add a pair statement earrings and a sparkly bracelet.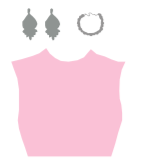 The Hairstyles
To complete your outfit, find the perfect combination of dress neckline and hairstyle.
For a more glamorous look, loose side waves or a curled updo can show off the strapless neckline's natural elegance.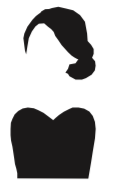 For a simple but glamorous look with a v-neck dress, you can pair it with a half-up-half-down hairstyle or a side pony.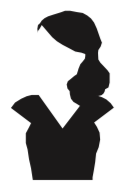 For a high neckline, pair it with a ballerina bun or a high updo to make the neckline the center of attention.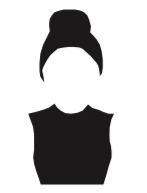 The Flowers for Him and Her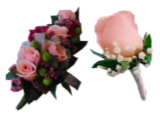 Follow these steps to find your corsage and boutonniere:
1. Determine a color scheme based on the color of the dress or the tie.
2. Pick out a matching boutonniere and corsage with the type of flower that will best complement your dress and color scheme.
3. Visit Hyvee, Price Chopper, D'Agee or Kremp Florist to pick out your perfect flowers. Prices range from $17 to $50.
4. You will want to order flowers at least two weeks prior to the dance.