Last but not Least
History teacher Joe Eikel shares some advice and experiences in his life.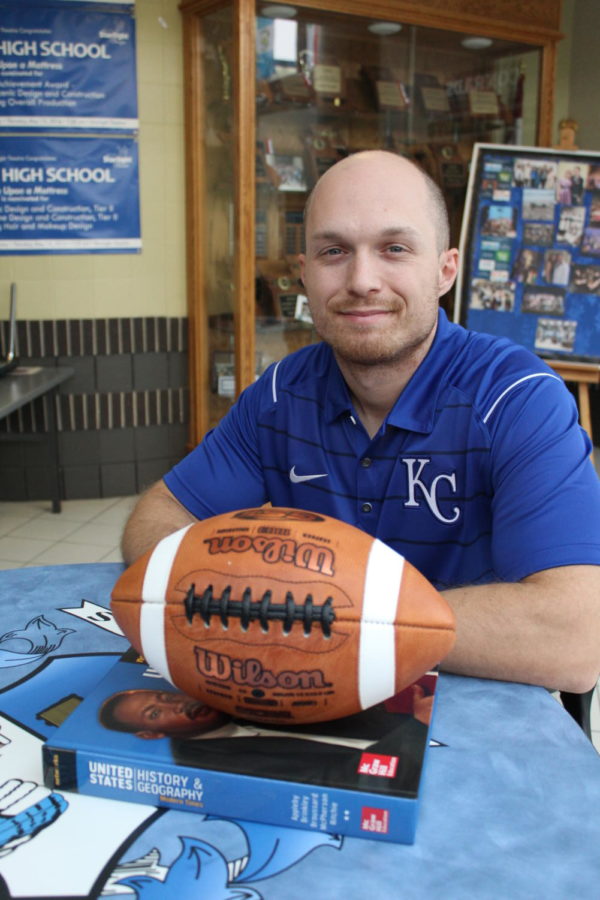 Joe Eikel History Teacher
Last time you sang
In my truck driving to school this morning, Merle Haggard: Big City.
Last bet you made
I made a bet with my seventh hour Government class. If they got a 90 percent class average on their Campaigns and Election Quiz 2 then I would "floss." I lost.
Last guilty pleasure
I watch cartoons sometimes during my plan period.
Last moment of pride
I am proud of my seventh hour Government for making leaps and bounds from how they started this year.
Last nightmare
The Chiefs lost another home playoff game.
Last perfect day off
Thanksgiving day. I watched football all afternoon, ate a great Thanksgiving meal and continued the yearly tradition of watching "Planes, Trains, and Automobiles."
Last time I laughed
I laugh everyday. Laughter is what makes life enjoyable.
Last time I was moved to tears
Visiting Pearl Harbor. I have a great appreciation for America's armed men and women, especially those who made the ultimate sacrifice.
Last piece of advice
Relax, don't sweat the small stuff. Every event is just a moment in time that will quickly pass.