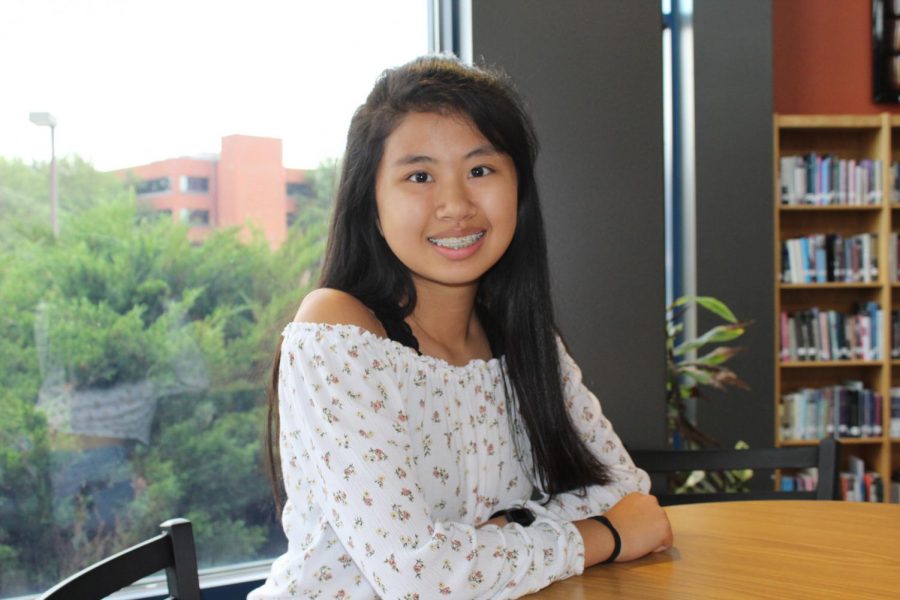 You might see junior Charlene Nguyen on the sidelines of football games behind a camera, but there is much more to what she does than just taking pictures.
Outside of newspaper PhotoJay Nguyen likes to hang out with friends and watch the popular TV show
Greys Anatomy
.
This will be Nguyen's third year on PhotoJay staff in which she has earned a leadership position as Photo Editor. Nguyen is excited to continue her time in PhotoJay because of her love for taking photos as well as the friends she has made amongst staff.
Charlene Nguyen, Photo Editor
May 06, 2020
Apr 22, 2020

Bell PhotoJays' Photos of the Week

(Media)

Feb 28, 2020
Feb 28, 2020
Jan 31, 2020
Jan 09, 2020
Jan 09, 2020

Pancakes for Paws

(Story)

May 29, 2019
Apr 05, 2019
Mar 13, 2019
Feb 22, 2019
Feb 22, 2019
Feb 21, 2019

Missouri Scholars

(Story)

Jan 11, 2019
Oct 31, 2018

Touch Downs and Traditions

(Story)

Sep 25, 2018

Avid for A.V.I.D.

(Story)

Dec 20, 2017
Oct 04, 2017

September's Athlete of the Month

(Story)