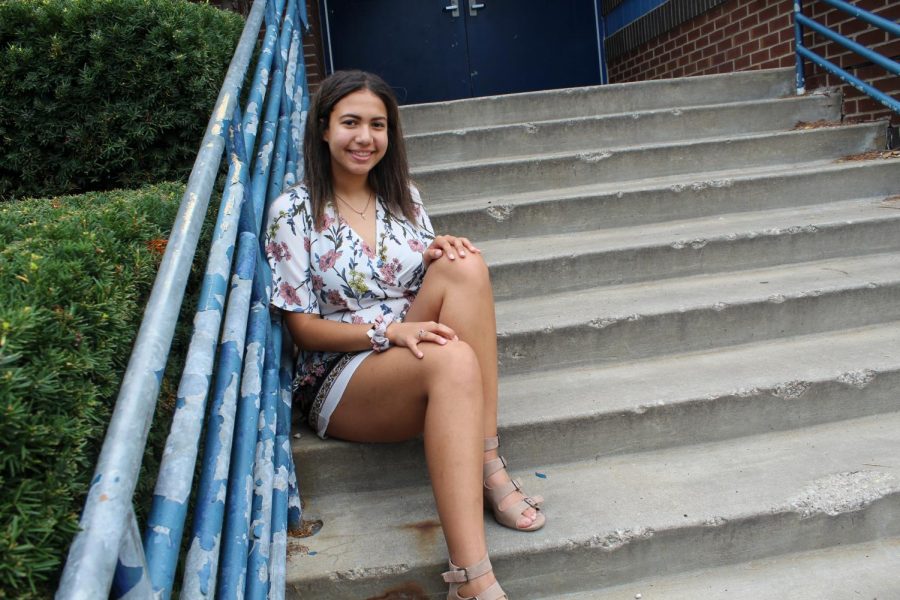 Senior Alyah Craig reflects on her years on newspaper staff and at Liberty High School, and the future that is just around the corner.
"After high school, I plan on going to Rockhurst University and majoring in strategic communication and minoring in journalism, and probably becoming a public relations specialist after college," Craig said.
Knowing that her high school years are coming to an end, Craig is still trying to grow and push herself to be a better and better person each day. "Throughout my entire school experience I've been known as the quiet, nice girl. I still want to be the nice girl, but I want to get out of my comfort zone more."
Her newspaper career has been a big part of making her high school experience great, and her favorite classes have been Newspaper, Photojay, and AP Literature. She loves to write, and has known that she wanted to write for the rest of her life from a very young age.
Throughout all of her years in newspaper, she recognizes that there's always a story to tell, and is passionate about making sure that story gets told.
Alyah Craig, Copy Editor and Opinion Editor
Mar 03, 2020

Ghosts, Ghouls, and Monsters, Oh My!

(Story)

Feb 12, 2020

Tunes of the Soul

(Story)

Dec 20, 2019

Hometown Holidays

(Story)

Dec 20, 2019
Nov 07, 2019

Basically an Oreo

(Story)

Oct 07, 2019
May 01, 2019
Apr 11, 2019
Feb 05, 2019

Junior Drake Parker

(Story)

Jan 14, 2019

Artistic Abilities

(Story)

Dec 10, 2018
Nov 14, 2018
Aug 28, 2018

Words of the Wise

(Story)

Apr 25, 2018
Mar 08, 2018
Feb 10, 2018

To Post or Not To Post?

(Story)

Dec 19, 2017

Sounds of the Season

(Story)

Nov 29, 2017

Winter Wonderland

(Story)

Oct 27, 2017