Perseverance with a Purpose
Students and staff prepare to end the decade with self improvement.
It's that time of year again. Snow is falling, the temperature is dropping and people are preparing for a New Year. As 2019 comes to an end, the time of resolutions and promises approaches.
What is a New Year's Resolution?
For some, New Year's resolutions are a tradition. For others, New Year's resolutions have significance in their life.
"A New Year's resolution is an opportunity to start over and do what will help us to grow into a better version of ourselves," Registered Nurse Becky Kovak said.
New Year's resolutions help students realize what they need to improve and help them push themselves to become better.
"It's a goal," senior Tiffany Saxton said. "It can be anything from losing weight to raising enough money to get an item that you want. I think because it's a goal, it is something for people to look forward to and something to keep them on track. It's something to help them improve."
Why do People Make Them?
Every person has something about themselves that they want to change or improve. Some people use these faults to craft a resolution that they can use to adapt and become a newer version of themselves.
"I usually make resolutions because 'everyone else does it' and then I'm like 'I'm going to do one,'" Saxton said. "Then it also just helps me. I know that there is something I want to do and I know what I need to do in order to reach it."
Sophomore Brady Matherly makes New Year's Resolutions for a similar reason.
"I make these resolutions for me to become a better person," Matherly said. "I can have something knowing I can complete it and I have something to look forward to for the rest of the year until I do it."
Although many people use the New Year as an initiative to improve themselves, English teacher Kelsie Kleinmeyer constantly evaluates what she wants to work on and change about herself.
"One thing I started doing a couple of years ago was choosing a word of the year," Kleinmeyer said. "That was something that became a theme that I tie a lot of things back to. One year it was 'cultivate': the idea of getting the ground laid and set for the future and resting where I was at. I found that I like doing that because it's a big picture, rather than one resolution that I focus on."
What is a Healthy Lifestyle?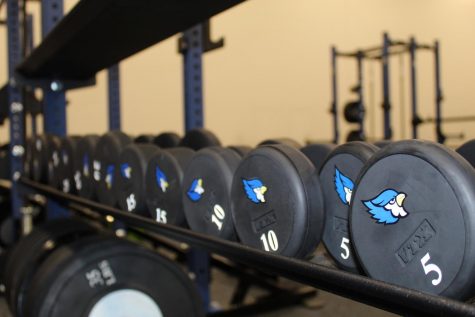 A healthy lifestyle is something that most people try to meet, but most people fail to do so because of there many different aspects: sleeping, eating right, limiting harmful activities, exercising and balancing a social life.
The National Sleep Foundation recommends that teenagers ages 14 to 17 should get between eight and 10 hours of sleep each night and young adults between the ages of 18 and 25 should get a total of seven to nine hours of sleep.
"I would say that I don't really live a healthy lifestyle," senior Justin Caster said. "I struggle with getting to sleep at night because I stay up late to do homework."
The U.S. Department of Health and Human Services recommends that children and adolescents ages six to 17 should complete at least one hour or more of moderate to vigorous activity daily. Breaking up their week with three days of aerobic, three days of muscle-strengthening and three days of bone-strengthening exercises.
"I'm going to go workout today after school, even though I don't want to," Kleinmeyer said. "I know it's good for me and helps me mentally and physically. I know there are things that I don't want to do that will help me in the long run."
Resolutions and Healthy Lifestyles
Many people use their resolutions to commit to a better life. In a poll of LHS students and staff, over 50% of kids selected one or more topics of resolutions that were related to improving their health.
"I think that most of the time New Year's resolutions are all about healthy lifestyles," English teacher Kelsey Luebbert said. "A New Year's resolution is doing something, like changing to be more healthy or living a better lifestyle. That seems to be the biggest thing that everyone sets their mind to."
How to Keep Them
Commitment and resolutions go hand in hand. They may not be the most important thing, but if you are serious about them, you need to figure out how to keep them. Little steps or writing out a plan are two sure-fire ways to remember and work toward completing your resolution.
"I take it one day at a time or one little thing at a time," Saxton said. "I'll go from something like starting with saving a little amount of money, it might be one dollar, then I might move up to five. Just kind of go with the flow."
Setting aside time is one of the ways that Kovac keeps her resolutions.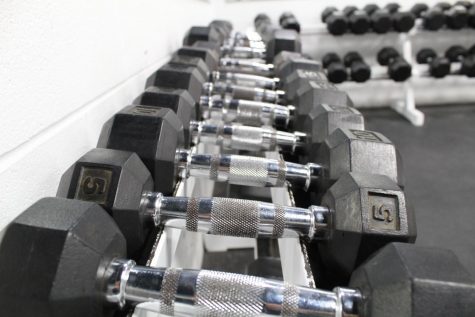 "Lately I've been trying to do something based on the 'Miracle Morning' and it includes four different concepts," Kovac said. "In the 'Miracle Morning,' you are investing in yourself. So you do exercise, reading an educational book, meditation, and journaling. I can usually hit two of those each morning."
Freshman Madison Kroening takes a more strict method in ensuring she follows through with her resolutions.
"Sometimes I bullet journal it down and I'll have charts and the like, showing if I achieved my goal or not," Kroening said. "I make sure I go through it and bullet journal the charts and if it is not filled in, then I know I didn't do it."
What to Remember
While resolutions are a fun way to spice up your life and commit to a goal to improve, there are things you should know when going into it.
"Remember what it's for and don't take it too seriously," Saxton said. "Just take time, relax and if it doesn't work out, then it doesn't work out."
Luebbert agrees.
"I think people should remember that it is not make or break if you don't end up meeting your resolution," Luebbert said. "It's nothing to get down on yourself about. It's more like a fun goal."
Tips for Living a Healthy Lifestyle