Reading Into the Library
There's more in the library than just books.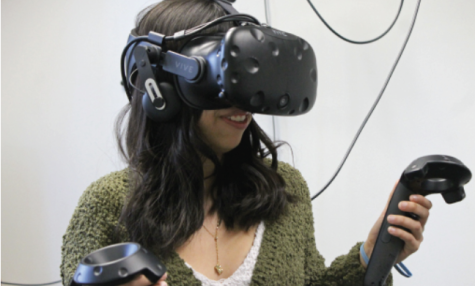 The LMC offers more than books and a FLEX space. There are many tools for both students and teachers to use including: the four studios and many tools. 
"In the LMC, I mainly use the printers and the glow forge, which I used to make an artifact that's in a case for EDGE," junior Martez Fletcher said.
   Printers are what's most used in the LMC, there are more tools in there to help people out with their specific needs or requests. 
"Right now, I can't really think of anything I would change about the library. The library is running pretty perfectly, but more importantly I think we want to know is what would students want to change, to help us with new decisions to bring in new tech or even new books, we want to know what you guys would find more useful, so I think the change would be more student input," librarian Brooke Fuendling said.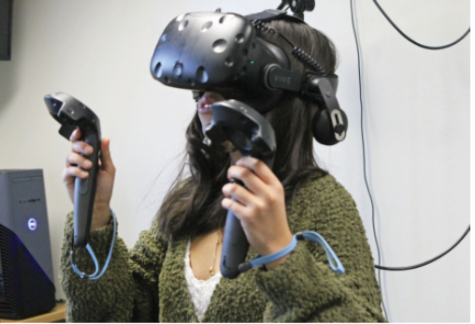 If there is something someone needs that  is not in the LMC the librarians would be happy to hear what you need, the librarians love to hear how they can better the LMC from the students and teachers. The librarians want the library to be a place that students and teachers can go for help with projects and any other help that the they would need. To ask them you can ask them in person, by email, or by messaging  the LMC's Instagram account @LHS_LMC360.
   "We have a design studio, a virtual reality studio, an audio production studio, a collaboration studio, and the video studio that's shared with KLHS, and they're all interchangeable," librarian Lori Riedel said.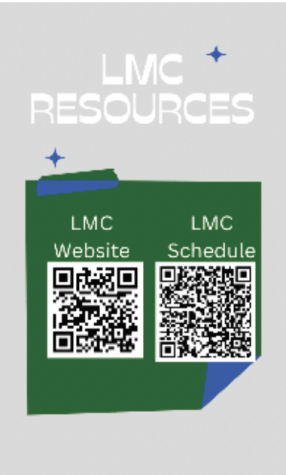 The librarians recommendto use the studios for people's needs. The studios are open for use to everyone from 7:15am to 4:00pm monday through thursday and 7:15am through 3:45pm on fridays, as long as it is kept clean. 
   The LMC is a place of learning and creativity for students and teachers. If someone needs help with a project, add a visit to your schedule. The library holds a class during first and second hour to help students learn how to use the equipment in the LMC.
Leave a Comment