Those Who We Appreciate
Moments from teachers who have been around for more than 10 years.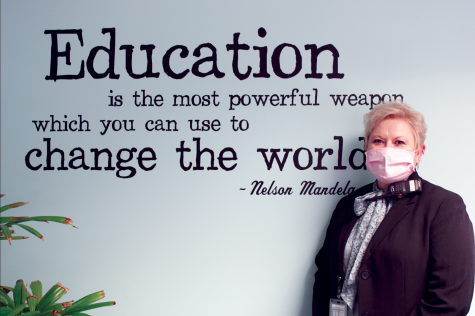 According to USA Today's article, "Here's how to celebrate Teacher Appreciation Week when they need it more than ever." There are 3.2 million teachers in America, according to the National Center for Education Statistics. Teacher appreciation has existed for 41 years. The idea originated from Eleanor Roosevelt back in 1953, only receiving support later on Mar. 7, 1980. According to Schoolyard's article "The History Behind Teacher Appreciation Week" Roosevelt brought it up to Congress after multiple people sent her letters to make it an official event to celebrate.
"I believe teacher appreciation is critical and the reason it is critical is because our teachers and staff work very hard," principal April Adams said.
Adams has been a principal for LHS 21 years now. She was originally a special education teacher, then moved up to an assistant principal at Liberty North High school and finally the principal.
"I don't think I would change anything," Adams said. "I love what I do."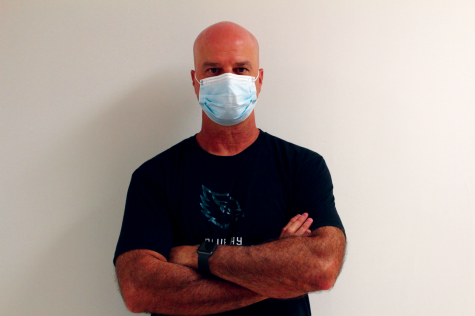 Physical education teacher Stan Grosdidier has been at the school for nine years now. After getting his first degree he realized it was for him and got his second in teaching.
"Students care about their classes, grades and school," Grosdidier said. "They are looking forward to what they are doing.
He and Adams both chose a life to serve and teach students and French teacher Jessica Lumetta agrees. She loves the school and believes that the best occurrence about teaching is the students.
"I love the everyday moments when students are feeling good about their language skills and showing me what they learned," Lumetta said.
When it comes to role models each one of the teachers has someone different they look up too.
"I would say that a role model I had concerning my career would be Dr. Marty Jacobs," Adams said. "He went to Liberty North and I was his assistant principal."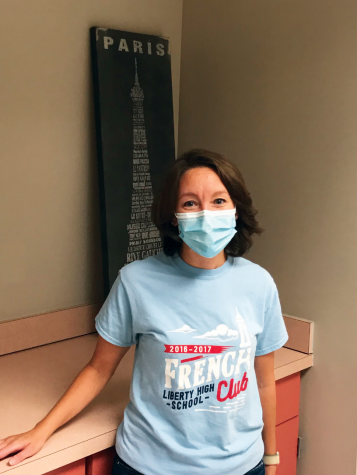 Even after 15 years of being a teacher Lumetta would change a thing about her career.
"I think the best thing about teaching French is that it is so close to English that it encourages students to take French," Lumetta said.
Oct. 5 is International Teachers Day. According to the Waterford.org article "51 Ways to Celebrate Teacher Appreciation Week 2021" some things to do for your teacher is to give a card, send a nice email, buy them their favorite treat, make class decorations for them, etc. So make sure and celebrate your teachers who have been here for multiple years of service at the school.
Leave a Comment