No School, Snow Problem
New snow day policy brings changes.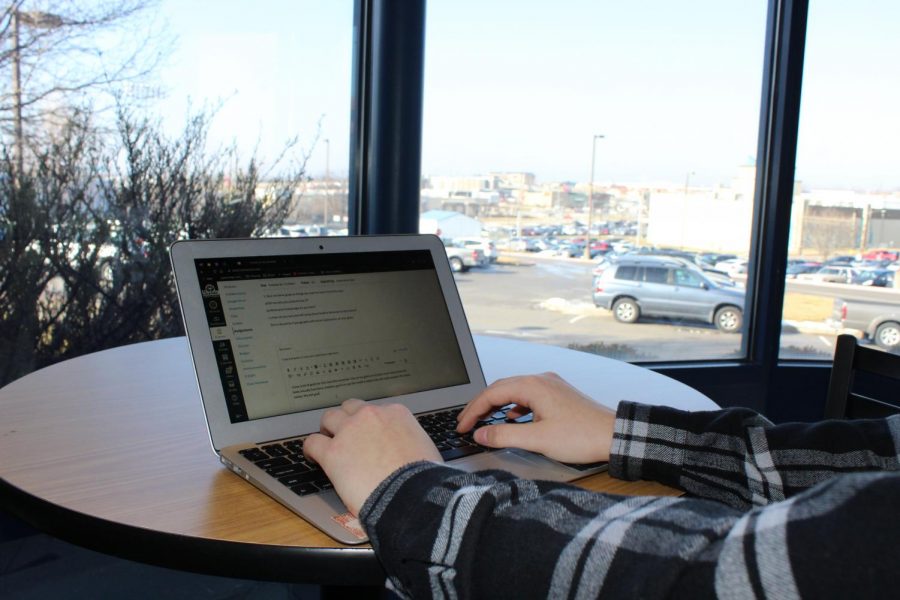 A new snow day policy has brought changes to Liberty Public Schools. Not every snow day will be to laze around and catch up on missed homework. So far, Liberty Public Schools has had three snow days and they will be made up on February 17 April 10 and May 21. If there is a fourth snow day, it will be made up on May 22. These first four missed days are ordinary snow days. But after five or more missed days, they will be called Flexible Learning Days and assignments will be assigned on Canvas.
When classes are canceled due to inclement weather and the Flexible Learning Day plan occurs, families would receive an email from their building principal or teacher that would provide instructions on classwork, projects and activities to be completed on this day, according to Dallas Ackerman.
Some classes use devices daily, while hands-on classes, like art, do not. Because of this, it will be difficult for them to work around missed days, no matter if they have the option for online work.
"In AP studio art I'm in the 3D section, I have to build all of my projects from scratch," senior Rhiannon Lewis said. "I have to plan each project out and spend a lot of time researching everything, and without Dr. Miller's help, my teacher, it takes much longer than normal because she helps with the process. Being out of school at the end of the first semester did not help because I didn't have all of the tools I needed."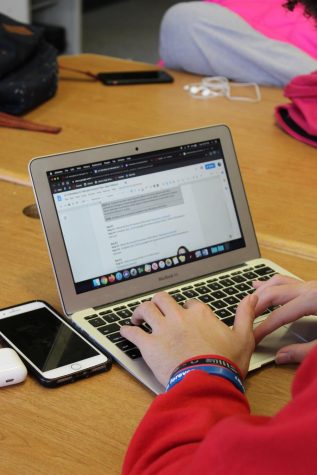 Sculpture teacher Amy Rhode has concerns but overall is optimistic.
"I teach sculpture, so work time in the classroom studio is essential and a little harder to make up with a flex day, but I'm confident that with some planning, we can make it work," Rhode said. "I always remind them before storing clay or any other material to be extra thorough and wrap things up well so materials don't dry out."
To some teachers, there are concerns about the matter.
"I live in an older neighborhood with power lines above ground and can easily be without power in a major snow and ice storm," Observational Drawing teacher Tammy Steele said. "Will I be expected to go out and find a way to post to canvas? Will I be penalized if I cannot post an assignment to canvas?"
Executive Director of Secondary Education, Julie Moore, says the goal is for teachers to be prepared in advance, but if something happens, she hopes people will be understanding.
"The district has hotspots for students who don't have online access at home," Moore said. "Every building in the district has an employee from the technology department who works out of the LMC. Students are able to talk to them or the Library Media Specialists if they have questions."
Even with power and Wi-Fi, sophomore Marin Dryer says it will be difficult for her to get in the same mindset for school at home.
"I feel like we should be in a classroom setting so teachers know that we're actually learning it and not just googling answers," Dryer said. "The new policy will probably work against my favor because I know myself and I might not take the work seriously at home, so when I have a test, I won't be prepared."
Junior David Ramirez has similar thoughts.
"I would rather be in a classroom setting only because I personally prefer it, but I do think the online snow days would be very beneficial to the students," Ramirez said.
Rhode enlightens with a bright side to the new policy.
"We all love a snow day and we should not be driving here if the weather is scary," Rhode said. "We cannot foresee or control the weather, I know we can make it work though."