Winter Woes
A deep dive into seasonal depression and its effects.
    Constant exhaustion, never having enough energy to get out of bed in the morning and not wanting to do activities or hobbies that payoff with happiness. Feeling hopeless, like there's no escape from this vicious cycle of negative emotions and emptiness. This is what it feels like to have seasonal depression.
    Four to six percent of the U.S. population deals with seasonal affective disorder, more commonly known as seasonal depression, while 10 to 20 percent experience a milder form of SAD according to the Cleveland Clinic. For perspective, 20 percent of the U.S. population is over 66 million people, which is almost as many people as the populations of California and Texas combined.
    "As winter rolls around, I've noticed that I become more lethargic and less willing to do the things I used to love," senior Gabriel Edwards said. "I make excuses on why I can't or don't want to go out, I eat the bare minimum to survive and resort back into other unhealthy habits. During the winter, I often feel as if I'm not even in control of myself anymore."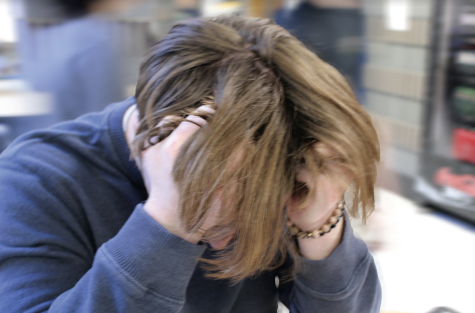 Common symptoms of seasonal depression include: sadness and anxiety, extreme fatigue and trouble concentrating, sleeping problems, a loss of interest in regular activities or hobbies and even thoughts of suicide, similar symptoms found in those with normal depression. While SAD is most commonly connected with the winter and fall seasons, it is not uncommon to experience it in the summer as well. Oftentimes with SAD, these symptoms start to disappear during the spring, clearing up before or during summer.
    "I don't think there is enough awareness on it," senior Chloe Morgan said. "A lot of people don't understand it, so they think it's either nothing, or they think it's something that can just go away. I stay very active in the summer and being cooped up indoors more can definitely hurt my mental health. It makes me really tired and can make it hard to focus."
    While no definitive cause has been found for SAD, theories suggest it could be due to a biological clock change which changes one's internal clock which regulating mood, sleep and hormones, or a boost in melatonin due to lack of sunlight, or even a vitamin D deficiency, leading to lower lower serotonin levels and changing mood. However, many people with SAD suffer from pre-existing stress and SAD most commonly appears first in young adults at the age of 18. These coinciding factors, along with the stress of college applications for many seniors, can lead to mentally challenging winters.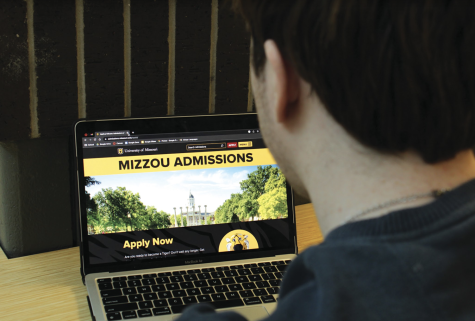 "Every thought of college causes me so much stress, from applying to just thinking about what I'm going to do if I get there," Edwards said "The pressure of going to college that has been put on the backs of so many people, either by their parents or by others that they look up, is tremendous and can lead to people pushing too far and accidentally hurting themselves. Sometimes, people will put in all the effort that they can, but it won't be enough."
    Treatments for SAD range from light therapy, exposure to bright lights which change brain chemicals linked to mood, cognitive behavioral therapy, which aids in fixing some of the symptoms of SAD, such as stress management, reducing avoidance behaviors and improving sleep patterns, all the way to simple antidepressants. 
    "Since it revolves around stress and the overwhelming feeling of stress, I think it is safe to say that school can be a really big factor," senior Hannah Egbert said. "I mainly see it for myself when I get multiple assignments in one day with no time to complete them. which happens quite often. One thing people can do is just be there for someone who is going through this and someone struggling with it, I suggest looking up coping techniques and finding someone you trust that you can vent to."
"
Some people are able to hide it well, but others are unable to keep the curtain closed with slipping grades and hollow eyes,
— Edwards said.
    Seasonal depression is a serious mental issue and should be taken seriously. If a concerned friend/family member notices possible signs of SAD, talk to a professional. Finding symptoms and combating them early can help with overall treatment as most people who seek and receive treatment get better two weeks after starting according to John Hopkins Medicine.
    "Some people are able to hide it well, but others are unable to keep the curtain closed with slipping grades and hollow eyes," Edwards said. "Just being mindful that others could be struggling so much more than they were before and letting people know that they can reach out and expect REAL help is so much more helpful than putting up a poster saying something about calling a number." 
    To get help or be diagnosed, reach out to a local doctor to get a diagnosis. Other resources include the Suicide and Crisis Lifeline which can be reached at 988 via text or call and the National Suicide Prevention Lifeline which can be reached at 1-800-273-TALK also via text or call.
Leave a Comment