America has a certain fascination with the paranormal. Things we cannot explain captivate us and we are constantly asking ourselves what is real and what is made up. Here in Liberty there is one place in particular that peaks everyone's curiosity.
The Odd Fellows Home, or recently renamed Belvoir Winery, has been rumored to be one of the most haunted places in Missouri.
The set of four buildings had several purposes in the past. The main winery building today, was once an orphanage. The next two buildings down were both homes for the elderly. The last building in the line was the old hosp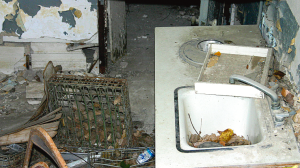 ital, which was the only hospital north of the Missouri river until North Kansas City Hospital was built.
Dr. Bean bought the vacated buildings in 1993 and the Belvoir Winery opened in 2011. Whether you are a believer in ghosts or a skeptic, one opinion is unanimous; the Odd Fellows Home is definitely a creepy place.
Student Expericences
"I've been to the Odd Fellows Home once when I was at a cheer sleepover," junior Georgiana Singleton said. "It was really dark and dusty, and there were cobwebs everywhere. I don't think it is haunted though; just creepy."
Students who have visited the still unfinished buildings describe them as dirty and cobweb-filled. There are many windows that are broken and the structure is not completely stable.
"I am scared when I go to the Odd Fellows Home because it's really creepy and I feel like it's not structurally sound," senior Luke Zipsie said. "It's a creepy place but it's kind of a cool piece of history."
On an LHS survey, 91 out of 337 students said that  they are skeptical, and don't really know what to believe in regards to the Odd Fellows Home being haunted.  Only 14 students said they don't believe the Odd Fellows Home is haunted at all.
Ghost Hunters Investigation
Liberty had its moment in the spotlight when the Ghost Hunters television show came and did a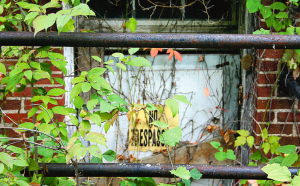 n episode featuring The Odd Fellows Home. The purpose of the Ghost Hunters coming out and filming the episode was to find proof of paranormal activity.
"I actually went to the Odd Fellows home with the Ghost Hunters the night they were filming," sophomore Jacey George said. "We went into the tornado shelter and turned on a recorder. We sang half of ring around the rosie and kids voices finished it off. You could actually hear it on the recorder!"
The Ghost Hunters also met a ghost by the name of Junior.
"We went upstairs and they [the ghost hunters] were recording. They would ask questions like 'what is your name?' 'why are you here?' and so on. Then when they played the recording back there was a voice saying that their name was Junior," George said.
Although the Ghost Hu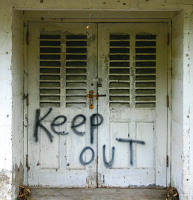 nters found several pieces of evidence proving paranormal activity at the Odd Fellows Home, the hunters left some of the show to viewers' imagination.
"The Ghost Hunters show implied that there were evil entities in one of the buildings, and that wasn't exactly true," Odd Fellows Home CEO Jesse Leimkuehler said. "We did tell them that there was a building that we were going to take downsoon, and to feel free to take a look at that before we tore it down. Somehow that got turned into there being an evil entity there."
Some people did not appreciate the Ghost Hunter episode at all.
"I watched it but I feel like it made the place look more childish than scary," junior Hayley Odom said. "It belittled the severity of the place."
Employee Experiences
Apart from the Ghost Hunters episode, many people have had ghostly experiences of their own.
Leimkuehler himself was a skeptic until he started getting more acquainted with the Odd Fellows Home buildings.
"I was a skeptic," Leimkuehler said. "But after seeing and experiencing so many things that changes."
"I was in the ladies bathroom cleaning up one night at about 10 after we had closed, and I picked up a Windex bottle and stood up," Leimkuehler said."I thought I saw something out of the corner of my eye to the right.  I looked and about 10 feet from me there was a little boy with a red shirt, blue knickers, and brown boots. I stared at it for about three seconds, then it just disappeared."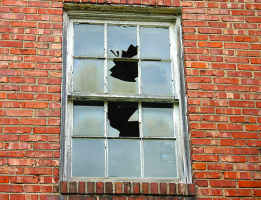 Paranormal happenings have also happened to Leimkuehler when his daughter was two-years-old.
"I was in the ballroom with my two-year-old daughter setting up for a wedding. I was putting up tableclothsand I heard my daughter go out into the hallway," Leimkuehler said. "I told her to come back into the ballroom and I heard her say 'mommy mommy,' then I heard a female voice say "hello little one.' That's when I went into the hallway and she was sitting there by herself looking up."
Rumors have been spreading that the Ghost Hunters are scheduled to come back to the Odd Fellows home and film some more. This is both true and not true. The Ghost Hunters are indeed returning to the Odd Fellows Home, but they are there to do public ghost hunting.
Three times a month, March through November, the Ghost Hunters come to Odd Fellows home and do night of ghost hunting with the public.  They set up all of their gear, such as the cameras, recorders, and motion sensors. The schedule for these nights is posted every January on the Odd Fellows Home Facebook page, however every spot is sold out for this year.