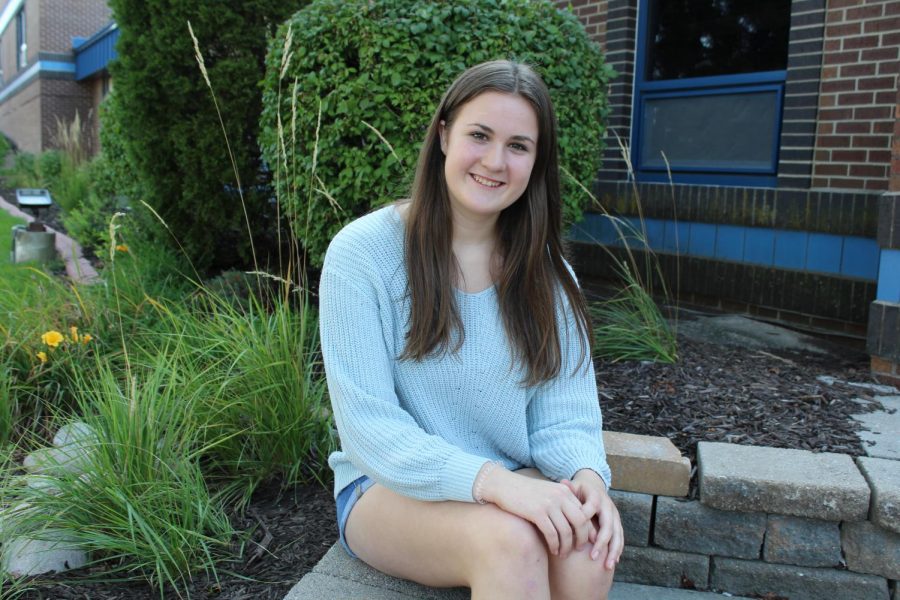 As a sophomore, Caty Franklin has survived her freshman year and now understands what she wants in life and what high school is really about. From traveling to reliving the happiest of times, Franklin has a good idea of how her future and her past will connect.
"I think the freedom to explore what you're passionate about is the best thing that high school has to offer," Franklin said. "Here they offer a lot of different classes and clubs that kind of go along with really any career that a person wants, which I think is pretty helpful."
As a newcomer on staff, Franklin has a lot to learn and experience over the course of the school year but with her passion for writing it should be an inviting time.
"My grandfather was a journalist for the Kansas City Star for a pretty long time and he kind of instilled in me that love of writing," Franklin said. "I figured I would try out newspaper this and see if it's something that I may like to do in the future as well."
After high school has long passes and college has flown by, this adventurous sophomore hopes to take her career to the next level.
"I'd like to travel across Europe. I wouldn't like to just stay in one place because I feel like there is just so much to experience out there," Franklin said. "I would really like a career that allowed me to travel like that. I feel as though the best job would be to write about the places that I go to and get paid for just living the experience."
Caty Franklin, Reporter
Feb 07, 2020

News Brief: the Vaping Epidemic

(Story)

Jan 31, 2020

A Student's Best Friend

(Story)

Dec 20, 2019

Petitioning for Power

(Story)

Nov 06, 2019

Sophomore Connor Johnson

(Story)

Sep 27, 2019

Smoke and Mirrors

(Story)