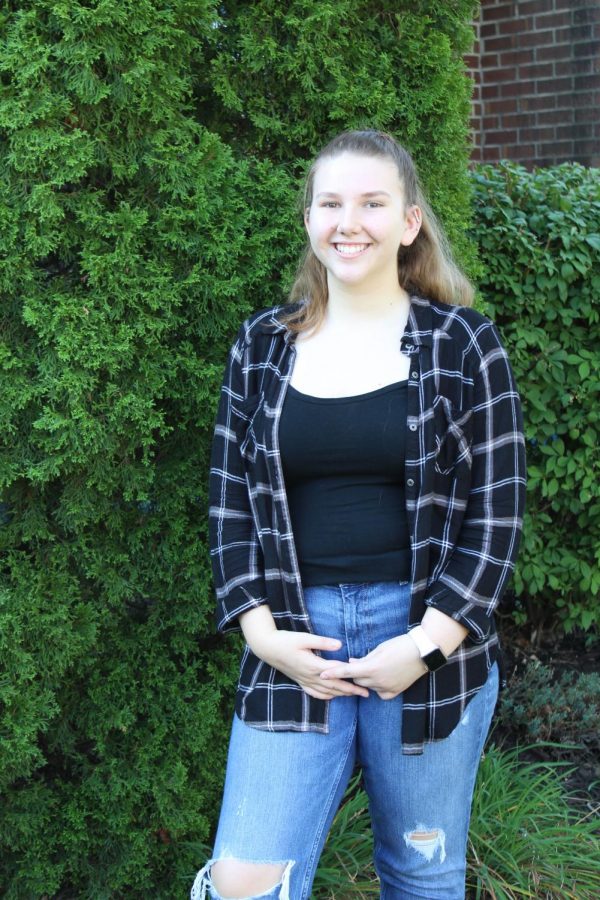 The bell rings marking the start of the first-day freshman Alexis Tindall's first day in high school. Tindall is looking forward to starting her day off with the newspaper staff, hopeful to meet this welcoming bunch.
"I was definitely looking forward to the newspaper because I'm in a class with a lot of new welcoming people. I was really set on joining, my sister, Ashley talked about it a lot and I just piqued my interest," Tindall said. Even though writing and reading are one of her many hobbies it isn't what this hopeful student is looking forward to. She looks forward to future filled paints, pencils and a drawing pad by her at all times. Tindall discovered this newfound passion in a time where she was struggling.
"Something that defines me is the chronic pain I had for a very long time. I've been known as the girl who has had chronic pain for a really long time and never at school." Tindall describes how this has impacted her negatively but shares how painting and drawing have allowed her to help ease her pain. It helped her so much she looks forward to someday going to NYU and studying art and fashion design where she can design and create all she wants.
To those who are struggling Tindall gives some helpful advice she's learned so far.
"It might be dark right now but there's a light in different places."
Alexis Tindall, Reporter