The Fall of Ant-Man
Ant-Man and the Wasp: Quantum Mania didn't need to happen.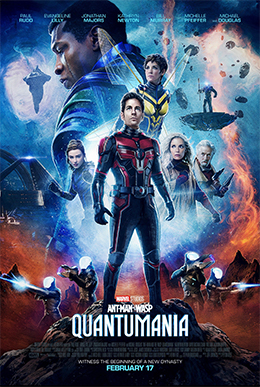 Opened on Feb. 17, Ant-Man and the Wasp: Quantum Mania has grossed $359.3 million in a week after its $120 million box office opening. The movie is set after "the blip," and mainly focuses on the relationship between Scott Lang (Paul Rudd) and his daughter Cassie (Kathryn Newton) after being gone for five years. The characters just-so-happen to be involved in a quantum realm war Lang's mother-in-law started. Quantum Mania also features a cameo from Loki's Kang (Jonathan Majors)–in this universe, known as "The Conqueror." 
   The film has been subject to harsh criticism because of its overall production, but it hasn't stopped MCU fans from seeing it–Even though before watching Quantum Mania, one must not only rewatch Avengers: Infinity War and Avengers: Endgame; they must also purchase a Disney+ subscription to view season one of Loki (thankfully for me, I already had one).
   *The rest of this article contains spoilers.* 
   There are two important pieces of information this movie gives: 1) the set up for the 2025 movie Avengers: The Kang Dynasty and 2) more details on the quantum realm and what it could mean for future movies. What Quantum Mania didn't give were the laughs, the cries and everything else audiences experience while watching MCU films. In an almost-packed theater, the only laughs emitted were from the Ant-Man doppelgänger dressed in a Baskin Robbins uniform. Most MCU productions have bits of clever humor intertwined with their action scenes–this example of comedy was dry, to say the least. 
   While the plot was lacking, the lack of trust between Hope van Dyne (Evangeline Lilly) and her mom Janet (Michelle Pfeiffer) grew, becoming overwhelmingly apparent to the audience. I'm assuming this was Marvel's attempt to add character development to the plot, which didn't bode well. 
   As an Ant-Man fan, I was sad to see Quantum Mania turn out the way it did. Although Collider ranked Quantum Mania as the second best Ant Man film, I decided to rate it a 4/10. The Ant-Man series really didn't need a third film, and this one seemed to only act as a gateway to future ones instead of focusing on the characters. 
   Those interested in watching the movie for themselves can purchase tickets locally through bbtheaters.com. Quantum Mania is showing until May 2023. 
Leave a Comment