Pick of the Patch
What makes the Fun Farm so popular?
   According to TheHustle.co "americans are expected to spend a record 10+ billion on Halloween items in 2021, up from 8 billion last year and pumpkins are a big player: among the 65% of Americans celebrating Halloween this year, 44% (94m people) plan to carve one." Located in Kearney, Missouri The Fun Farm, a popular destination for their pumpkin patch, holds over 300 acres-worth of different activities for each season, such as their strawberry picking, apple and peach picking, the tulip festival and right now, their fall festival. The Fall Fest season of The Fun Farm is open until Oct. 31 for pumpkin picking, activities, food and more. The farm is open Mon, Thur. and Sun. from 9am to 7pm, Wed, Fri. and Sat. from 9am to 9pm and are closed Tues. 
   "I think that since there is so much to do, everyone ends up going there because you get your money's worth. I also think it's their food that gets people," said sophomore Ava Shaw who has been attending The Fun Farm's fall festival every year since she was six years old.
   For anyone who chooses to attend, there are many activities available for both children and adults. The farm offers a bouncy mat, hay bail riding to a large pumpkin patch where everyone can choose their own pumpkin, a corn maze, petting zoo and many other activities. 
   "From what I can tell, when I'm there, the most popular attraction is definitely the corn pit. It's a great place for kids and adults to play and hang out, plus it's a good picture taking spot for all ages," Shaw said.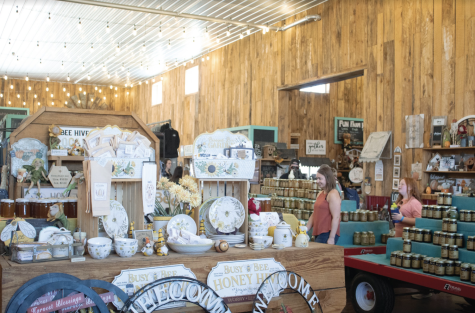 Many people continue to go to The Fun Farm continuously instead of only going once, sophomore Chloe Washington has been going for six years and has also attended during Christmas for family photos.
   "When I'm there, it makes me happy because it reminds me of my favorite show, Gilmore Girls. It is very aesthetic, and I love how it feels like the perfect symbol of fall," Washington said.
   The farm has more than pumpkin picking and a jump mat, they also feature food and beverage options like hot apple cider, pumpkin donuts and honey sticks. All of these attractions allow for an environment of memory making and new experiences.
   "I fully advise anyone to go to The Fun Farm. It's a great place to be with friends, family or even significant others. I also recommend you get the pumpkin doughnuts, which are amazing," Shaw said.
   Tickets for The Fun Farm can be purchased from funfarmpumpkinpatch.com. Weekday tickets online are 15.95 and at the gate they are 19.95. Weekend tickets are 20.95 when purchased online and 25.95 at the gate. For any questions or concerns not answered on the website students can reach the farm at 816-628-0028.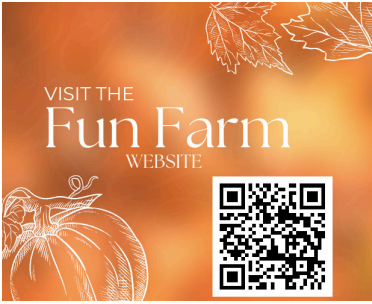 Leave a Comment