Preparations for a Big Celebration
The "Once in a Blue Moon" thoughts of students about the upcoming dance.
   Students make homecoming preparations to the"Once in a Blue Moon " dance on Oct. 1,in the Fieldhouse. Both leadership and STUCCO teams came up with the theme after the Once in a Blue Moon children's book.
   "I think homecoming is super fun, and I've been looking forward to it ever since elementary school. So, I think it's really exciting that I get to go," freshman Madeline Hand said. The 502 freshmen look to their first high school dance, making dinner plans and finding transportation.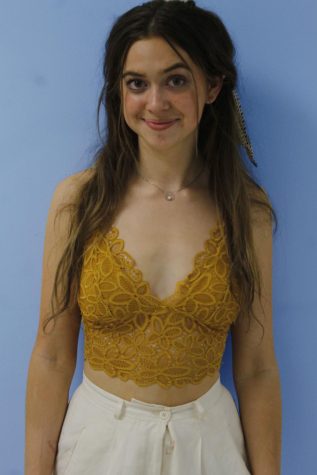 As the rest of the student body buys attire, senior Olivia Cordero takes a different approach to her outfit. Cordero made her own dress, as well as her friend's, senior Lily Gott.  Students are making preparations for the dance that's every 'Once in a Blue Moon', how are you preparing? "This being my first time I don't really know what to expect but I'm excited for it." freshman Henry Langhorts says. 
   "I'm excited to go to Homecoming this year. I didn't get to go last year," senior Olivia Cordero said. Aside from the dance, there's spirit week.  Students' opinions vary on whether they will participate, but if not there are other activities to participate in such as: the friday pep assembly and the football game, with the theme being white out.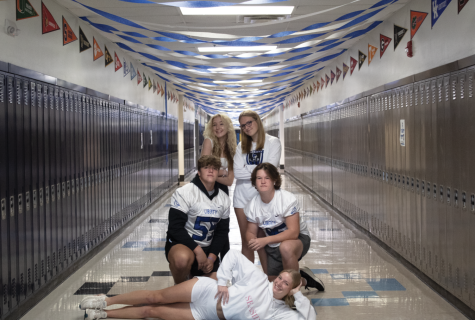 "I think the spirit weeks are super fun, I really enjoy doing them. I also love the themes," freshman Madeline Hand said. At the dance beginning at 7 pm, groups small and large have formed throughout the school. When going with a group it's always good to make plans in advance. According to The Sabre Newspaper, some of the most popular places to eat before the dance are Clyde's, Maggiano's Little Italy, IHOP, Cafe Deluxe and the Cheesecake Factory.
   "I'm going in a group of friends. my date and myself decided it'd be more fun that way," freshman Henry Langhorst said. After the dance many students "After Homecoming we're going to go to an after party, and we're just gonna have fun," senior Olivia Cordero said. 
   The Student Council is selling tickets during lunch, as well as QR codes being hung up around the school available to buy tickets online. Also check out the Instagram pages to find out more on Homecoming. 
@liberty.stuco
@lhsbluejaynation
Leave a Comment