Is FLEX a Fad?
Recent complaints about FLEX cause a need for reevaluation.
According to author Roger Von Oech, "flexibility is a requirement for survival." With this in mind, Liberty Public Schools introduced FLEX hours to high school students' schedules for the 2021-2022 school year. While upperclassmen, whose parents filled out permission forms at the start of the year, had the ability to leave campus during their designated hour, the majority of underclassmen stayed in the school building and worked on assignments or socialized with peers. After hearing of complaints from nearby restaurants and businesses regarding students' behavior during their free blocks, questions have arisen regarding FLEX's viability at LHS. 
   "The goal of FLEX was to give students time to work on what they need to and allow them freedom to connect with the community," said assistant principal David McDorman. "This included service projects and internships. We just wanted to provide students time to do extra things that were necessary to meet their graduation goals."
"
The goal of FLEX was to give students time to work on what they need to and allow them freedom to connect with the community."
— assistant principal David McDorman
   McDorman felt students received more opportunities with FLEX periods than without. In previous years, students were constrained to making up missing assignments or meeting with teachers during Liberty Hour or before or after school, they can now sign up for ELA, science and math FLEX labs during their assigned hour. FLEX also provides students with more opportunities for socialization during the school day.
   "FLEX is like recess for older kids and we need it," said sophomore Aidon Waggoner.
   The mission statement for FLEX was originally defined as giving students access to ACT prep and opportunities to meet with professionals for sessions on resume building and interview skills, but this has yet to happen due a lack of volunteers. The main benefit students have found from FLEX is it allows more autonomy and, true to its name: flexibility.
   "I really like FLEX because it gives us our own time during the break," said senior Aidan Pendergraft, who visits CVS, LaMar's Donuts and Coffee, QuickTrip and Charlie's Car Wash frequently during his free period.
   Students who have found more downsides to FLEX are underclassmen as they don't have the same privileges as their upper-class counterparts. 
   "If you can drive, you should be able to leave," said sophomore Logan Seever.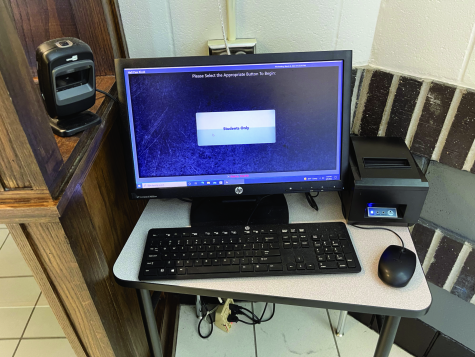 Many sophomores who are of driving age agree with this statement and have recently started leaving school during their FLEX periods without prior approval, according to an anonymous source. While school officials claim this hasn't occurred and there are safeguards against it, like check-in stations and locked doors, students with 8th hour FLEX have no need for reentry. 
   Liberty Public Schools has yet to decide whether FLEX will continue in the 2022-2023 school year. If the hours remain, it's not definite they will continue to give upperclassmen the same autonomy due to recent complaints from local businesses regarding the students' behavior during the school day. One local store manager, who wants to remain anonymous, said students have congregated at their store more frequently this school year than in years past, often loitering until they have to return to school. Based on Liberty Public Schools' past decision patterns, the conclusion will not likely be revealed to students and parents until mid-summer. 
   "I think that we could offer more opportunities for students to get more connected with our school whether that's with FLEX labs or meeting with teachers. Communication would be the best thing we could work on," said McDorman. "Students should use FLEX time wisely and find something they can plan for the week and think, 'How can I use this for my best outcome?'"
Leave a Comment