Shock. Awe. Dismay. Fear? Excitement?! OK, now what?
Students may need some help adjusting to distance learning as coronavirus pandemic closes LPS until April 24.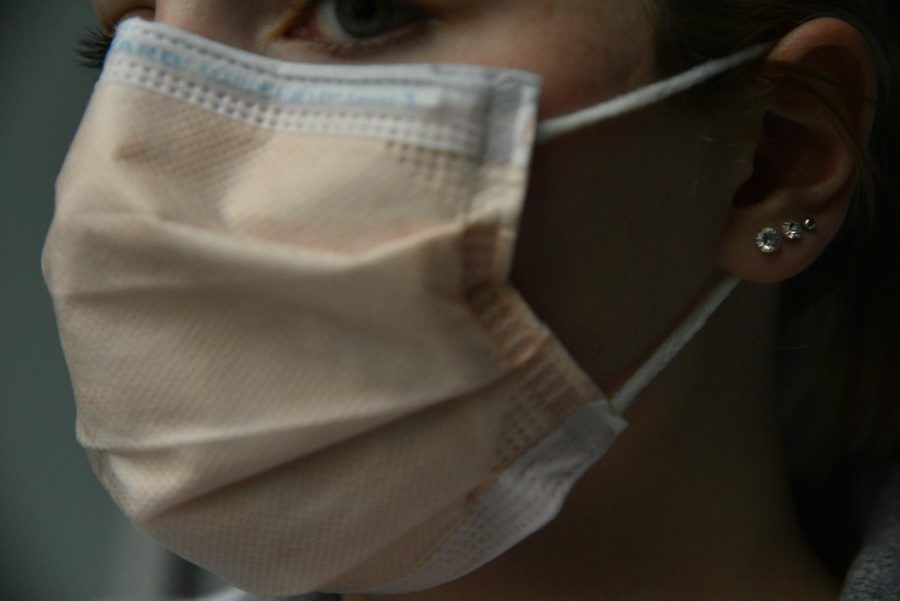 March 31, 2020 — Liberty, Missouri, The Bell student newspaper — by Sarah Blankenship, Jenn Carmony, Caty Franklin and Emma Stouffer
After reading superintendent Jeremy Tucker's tweet that Liberty Public Schools is closed because of the Coronavirus pandemic until April 24, a lot of different reactions ran through students' minds. Some are thriving with new freedom while others are under pressure to figure out how to make this new Flexible Learning experience work. 
No matter how students are feeling during this transition, administrators and counselors have some advice to help. 
The BlueJay Way
Principal April Adams says it's essential that students move in a positive direction to create a schedule that balances learning and personal health. To do that, Adams encourages students to begin by reaching out to those around them.
"Communication is key. Reach out early and often. Reach out to teachers, counselors, social workers and administrators," Adams said. "Relationships are priority number one. We want to make sure students are safe, healthy, connected, feel valued, feel heard and feel supported."
While this change has left many students still in a state of surprise, teachers are making big adjustments too.
"Realistically, teachers had to shift over a month of learning online within 48 hours," Adams said. "I think with this initial dive into online learning, our teachers have learned so much too. They are pretty awesome." 
Adams encourages students to keep working towards finding a work/life balance and to let teachers and other supporters help them through this new experience by asking questions and talking with them.
"We still have a way to go, but if we can keep this positive trajectory, we are going to be in great shape," Adams said."We are Blue Jays and we are in it together!" 
We're Here for You
Counselors and social workers are available to help students all day, every day.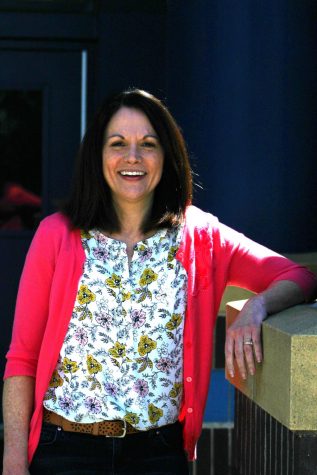 Students should reach out to their counselors or social workers through email. If you've forgotten your counselor's or social worker's name, check our list, below.
Counselors and social workers check email frequently with a goal of responding within 24 hours. Students can also call the Counseling Office at 816-736-7046 and leave a message. 
The Counseling Department will send out weekly newsletters with updated resources and tips, according to counselor Brenda Wiederholt. She said mental health resources will continue to go out by email and Google Hangouts. 
Due to the coronavirus, students are encouraged to stay in their homes and practice social distancing. This may be more difficult and stressful for some than others, and Wiederholt understands. 
"We encourage students to abide by the current requests for social distancing but we also realize that contact with our friends and extended family is a critical part of a healthy lifestyle," she said. 
Coping Tips for Being at Home
Stay connected to positive friends through social media. Create a daily fun check-in.

Create a virtual study group with classmates.  

Send a card or letter through the mail to a friend or family member. You will brighten their day.

Exercise every day.  Get out of the house and take a walk or run. Find an online fitness video. Even 10-15 minutes a day will help.

Read a book or put together a puzzle.  Play a board game with your family.  

Reach out to your teachers if you are struggling with your homework. They want to help.

Take short breaks throughout the day.  Breaks help you stay focused and energized.

Reach out to your counselor or social worker if you are struggling and need help.
Communicate
As Adams said, one part of student success is to be in communication with teachers. Here's the best way to communicate by email, according to assistant principal Sara Wickham.
*Check out email models in Wickham's gallery.
Mrs. Wickham suggests to first begin with a greeting, addressing your teacher by name. Then, the first line of the message should describe your main reason for sending the email. If you need additional help with homework, or if you don't understand an assignment, explain it in the first line.
Then, ask for other resources from your teacher, resources like Khan Academy and Crash Course can be very effective when learning from home.
Next, ask your teacher if email is the best method to communicate. Some teachers prefer email while others prefer video-calls like Google Hangout or Zoom. Some teachers may expect to hear from students on Canvas Discussion Boards, so find out how the teacher wants to communicate.
Finally, thank them for their time at the end of your message.
It's Clear 
Assistant principal Bridget Herrman encourages every student to do their best in all their classes during the month of April.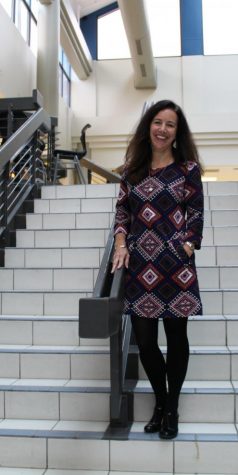 "Liberty High School's Core Values are C.L.E.A.R," Herrman said.  "Community defines our culture, learning is our passion, empowerment inspires growth, accountability guides our actions and respectful relationships form our foundation." 
For students, this takes on a practical new meaning in the online environment.
"At the beginning of this learning journey, curiosity and advocacy are the attributes needed most as we navigate new routines and expectations," Herrman said. "I think empathy and leadership will be needed during the middle portion when we need to maintain and keep steady. Resilience will be required as we encounter obstacles, barriers and setbacks. Resilience is what keeps us going when situations may feel dire. That's when others may need our support and encouragement."
Contact Us Anytime
Counselors
Scott Gillespie A-C 
Mindy Beard D-He, Career Center
Brenda Wiederholt Hf-Ma, ELL
Nikki Duncan Mc-R, FEX
Counseling Office: 816-736-7046
Social Workers
Counseling Assistants
Registrar
Administrators
Mike Sharp A-D
Sara Wickham E-K, Best, ESC A-K
Bridget Herrman L-Q, TLC, ESC L-Z
David McDorman R-Z